Drudge Says Ronan Farrow and Jane Mayer Set to Break Report on Kavanaugh: 'Another Woman?'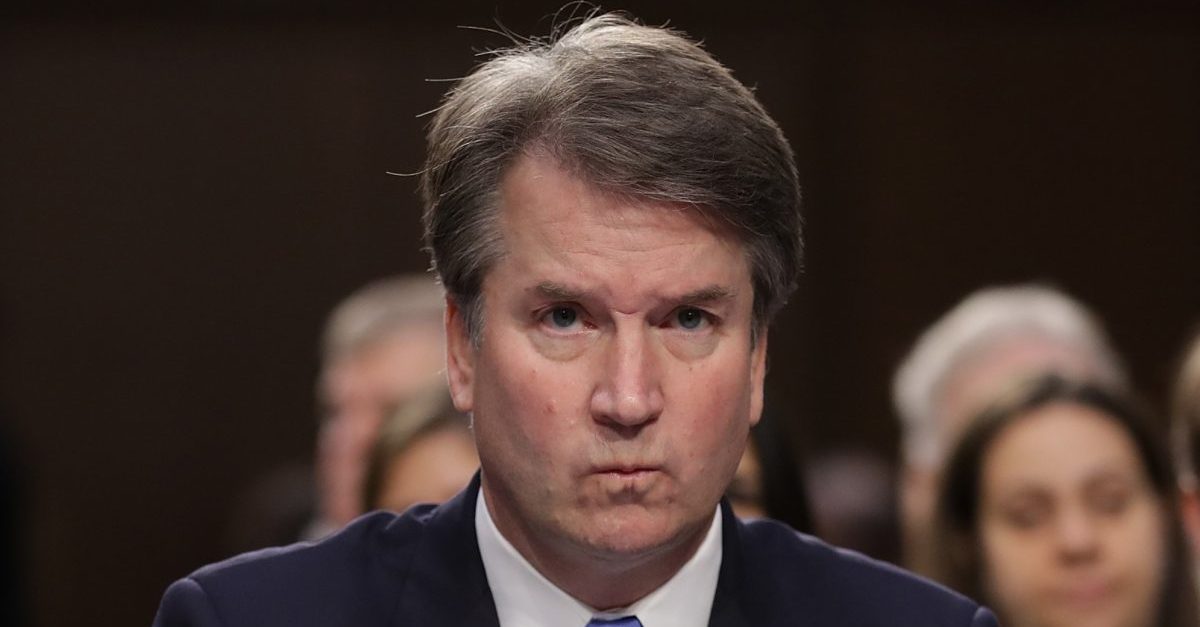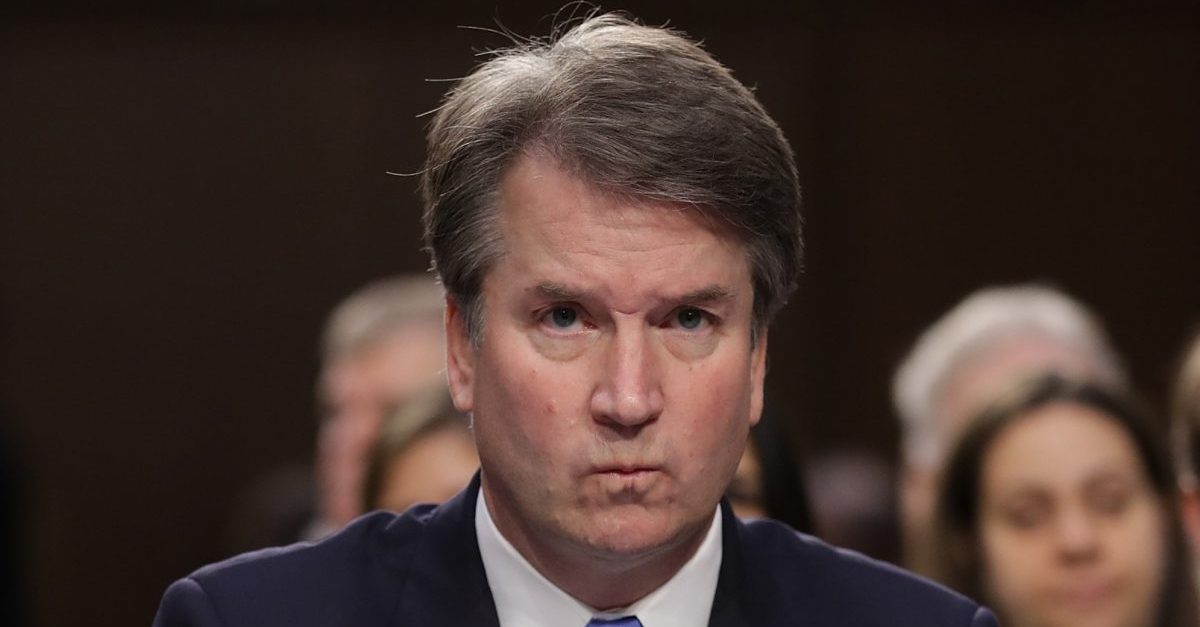 On Sunday, Drudge Report ran this blaring headline at the top of their page: "Another Woman?"
The "another woman" appears to refer to a second Kavanaugh accuser.
According to the all-red Drudge report, insiders claim Ronan Farrow and Jane Mayer are set to report on a late twist in [Supreme Court nominee] Brett Kavanaugh's confirmation that involves a new woman and a "dildo."
The site further adds the woman is "Never Trump" and her best friend will say that the woman never told her.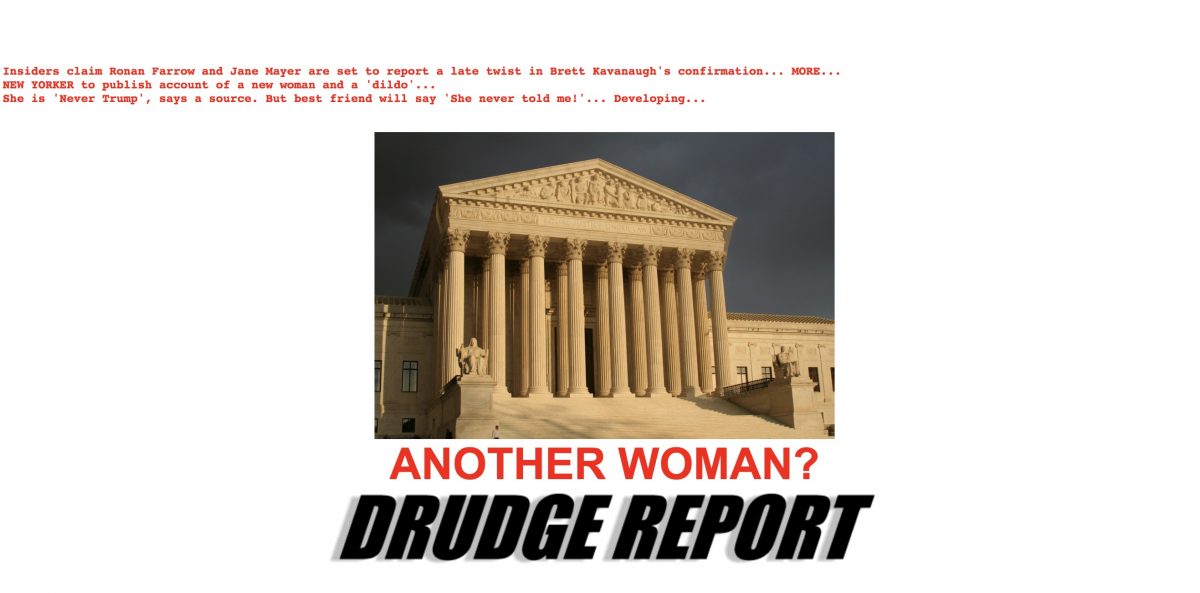 Drudge Report does not specify who the insiders may be for their scoop, which according to their page is still a "developing" story.
However, according to New York Magazine's Yashar Ali, "this has been brewing all day with several rumors going around about a potential story.
In addition, Ali writes: "Two White House sources have confirmed to me that they are aware of a potential story."
On Thursday, accuser Christine Blasey Ford is set to testify before Congress that Kavanaugh sexually assaulted her when both were teens.
UPDATE: On Sunday night shortly after this report, The New Yorker published the account of a woman who claims Kavanaugh thrust his penis in her face when both were students at Yale. Senate Democrats are investigating the new allegation of sexual misconduct against Kavanaugh.
As a result of that report, Sen. Dianne Feinstein has called for an "immediate postponement" of the Kavanaugh confirmation proceedings.
In addition, shortly after Drudge's report went live, Stormy Daniels' lawyer Michael Avenatti issued a statement via Twitter claiming, "I represent a woman with credible information regarding Judge Kavanaugh and Mark Judge." He noted the woman is not the same accuser from the New Yorker report and subsequently released email conversation alleging he has "significant evidence" and "multiple witnesses" to back up explosive new claims about Kavanaugh.
[image via screengrab]
Have a tip we should know? tips@mediaite.com