Former Editor Denies Report That NY Times Spiked 2004 Weinstein Investigation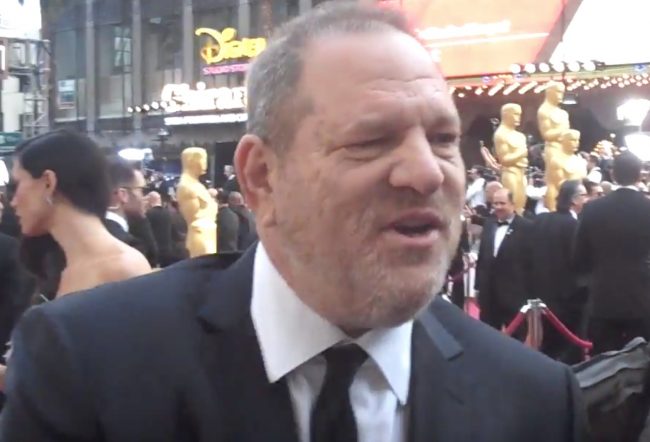 After former New York Times reporter Sharon Waxman wrote a piece claiming the newspaper killed a story on Harvey Weinstein's sexual misconduct over a decade ago, the then-Times editor Jonathan Landman responded by suggesting Waxman's story is false.
"Sharon has now had more than a decade to pursue this story unencumbered by me or any New York Times editor. Why, if she had the goods on Weinstein in 2004, has she been unable or unwilling to publish something in the Wrap, where she was in charge? Could it be because she didn't actually have the goods then, now or in between?" Landman said in an interview with Politico.
Waxman, who is now the editor-in-chief of The Wrap, claimed The Times killed her story on Weinstein in 2004 because the Hollywood titan pressured the paper. Though it has not been verified, the former Times reporter's story does appear especially damning, given that the paper recently published an expose on Weinstein.
As for Landman's claims that Waxman could have published her story on Weinstein after she left the paper, the ex-NYT reporter responded by releasing a statement via Twitter:
WaxWord update: Several of you have asked why I did not publish what the Times would not on TheWrap. Here's why: https://t.co/cPfP4nPgy8 pic.twitter.com/zHXj3FoHb9

— Sharon Waxman (@sharonwaxman) October 9, 2017
However, Landman, who is now at Bloomberg View, had other concerns about Waxman's account of the story.
"I don't remember the conversation Sharon cites. It seems pretty unlikely that it ever happened as she relates it because, really, I do know that you don't have to be an elected official to be a public figure who is a legitimate focus of journalistic inquiry. I never met with Weinstein at the Times, and as far as I can recall have met him only once elsewhere, briefly, at a party in LA, where this issue obviously did not come up," said Landman in an email to Politico.
Additionally, according to both Landman and Waxman, her story on Weinstein cost The Times significant money in travel expenses, as well as a considerable amount of time, which caused Landman to raise the question, "If The Times had been intent on protecting Weinstein, wouldn't it be odd to send a reporter to pursue this story on two continents, at considerable time and expense?"
A spokesperson for The Times also responded to Waxman's story, but simply said that no one currently employed at the newspaper "has knowledge" of what went into editing the Weinstein piece. "In general the only reason a story or specific information would be held is if it did not meet our standards for publication," said the spokesperson, per Politico.
[featured image via screengrab]
Follow Caleb Ecarma on Twitter. 
Have a tip we should know? [email protected]