Hollywood Reporter Banned From Cannes Event in Retaliation for Woody Allen Sex Abuse Story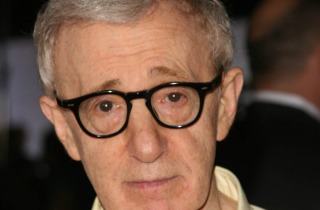 The Hollywood Reporter was banned from a Cannes event featuring Woody Allen in retaliation for publishing a guest column by his son Ronan Farrow calling the media out for ignoring the allegations of sexual assault against his father.
The news was buried in THR's story on the Allen event, which relied heavily on accounts from other publications. The penultimate paragraph offered an explanation: "THR was banned from Thursday's lunch event by Allen's long-time publicist Leslee Dart in retaliation for publishing Farrow's essay."
THR's Tatiana Seigel confirmed the ban on Twitter.
But Woody's team definitely has. That's why I was banned from Cafe Society lunch today (and three of my colleagues). https://t.co/MTADFn782l

— Tatiana Siegel (@TatianaSiegel27) May 12, 2016
Ironically, the retaliation serves as a sort of a vindication of Farrow's column, which claimed that media outlets ignored the allegations that Allen sexually assaulted his sister in order to preserve access to A-list celebrities:
Being in the media as my sister's story made headlines, and Woody Allen's PR engine revved into action, gave me a window into just how potent the pressure can be to take the easy way out. Every day, colleagues at news organizations forwarded me the emails blasted out by Allen's powerful publicist, who had years earlier orchestrated a robust publicity campaign to validate my father's sexual relationship with another one of my siblings…

The open CC list on those emails revealed reporters at every major outlet with whom that publicist shared relationships — and mutual benefit, given her firm's starry client list, from Will Smith to Meryl Streep. Reporters on the receiving end of this kind of PR blitz have to wonder if deviating from the talking points might jeopardize their access to all the other A-list clients. (emphasis min)
[Image via screengrab]
——
>>Follow Alex Griswold (@HashtagGriswold) on Twitter
Have a tip we should know? tips@mediaite.com