Lindsey Graham Stands By Claim That Trump Shot a 73 During Golf Round: 'He Hit the Ball on the Screws'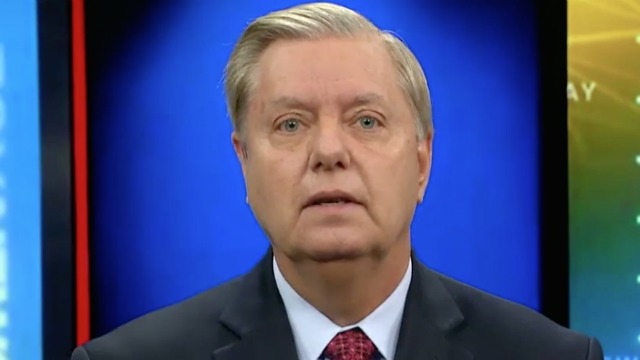 Earlier this week, Sen. Lindsey Graham (R-SC) opened himself up to all kinds of online ridicule when he took to Twitter to deliver some over-the-top tweets declaring that President Donald Trump shot a 73 during their round of golf in "wet and windy conditions!"
Besides being mocked for being the president's golf game hype man, Graham was also taken to task for the truthfulness of the claim itself, as many found it unlikely that a 71-year-old man would shoot one-over-par on a championship course that measured nearly 7,000 yards.
However, Graham is standing by his claim. In an interview with GOLF Magazine — an outlet that has stated it is improbable that Trump shot a 73 — Graham provided specific details on the round he played with Trump this past Monday.
"On the front nine, he shot even par," Graham said. "I shot a 41, which is good for me. He hit almost every fairway. He had seven Hogans, driving it on the fairway, hitting it on the green. On the back nine, he was one over, two over at the most. He had one birdie on the back, and just really hit the ball well. On the front, he made four 10- to 12-footers for par. That's what got him to shoot even-par on the front. He missed a four-foot birdie putt. He could easily have been one under."
The South Carolina lawmaker also described the president's golf swing, stating Trump has a "nice, compact swing" and is "very accurate with his drives and hits his irons consistently."
He added, "He hit the ball on the screws almost every time. He sets up behind the ball. He has an athletic swing. He goes down and gets it."
The one-time Republican presidential candidate also noted that Trump averaged roughly 250 yards on his drives. The magazine pointed out that Hall-of-Fame golfer Hale Irwin, who recently turned 72, is hitting his drives less than 250 yards on the Champions Tour this year and averaging a 73 on his scorecard.
[image via screengrab]
—
Follow Justin Baragona on Twitter: @justinbaragona
Have a tip we should know? [email protected]