Trump Reportedly Being Driven to 'Pure Madness' by Cable News Coverage of Recent WH Controversies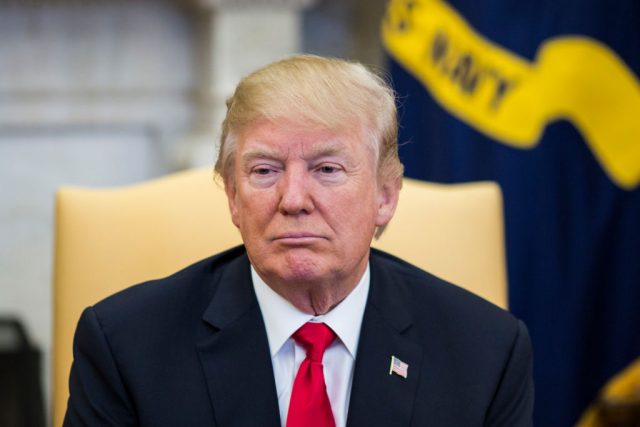 After a week of coverage on son-in-law's Jared Kushner's controversies, the announced departure of confidant and communications director Hope Hicks, and petty, public fights with his attorney general, President Donald Trump is reportedly being driven to "pure madness," according to some administration officials.
In a report released tonight by the Washington Post, several White House staffers lamented Trump's emotional state amid the constant controversies of 2018 and his "obsession with cable commentary."
Based on off-the-record conversations with aides, reporters Philip Rucker, Ashley Parker, and Josh Dawsey described the current state of Trump's administration as "the darkest days in at least half a year," as those around him "worry just how much farther Trump and his administration may plunge into unrest and malaise before they start to recover."
However, despite the current issues, one official who spoke to the newspaper suggested Americans haven't seen the worst of it yet, saying, "We haven't bottomed out."
While doubt swirls around the inside of the White House, criticism continues to be leveled against it. Barry McCaffrey, a retired four-star general, went after the president, telling the Post, "I think the president is starting to wobble in his emotional stability and this is not going to end well. Trump's judgment is fundamentally flawed, and the more pressure put on him and the more isolated he becomes, I think, his ability to do harm is going to increase."
Additionally, the president has raised questions over Kushner's current business and security clearances controversies:
"Trump has been asking people close to him whether they think Kushner or his company has done anything wrong, according to a senior administration official. Two advisers said the president repeatedly tells aides that the Russia investigation will not ensnare him — even as it ensnares others around him — and that he thinks the American people are finally starting to conclude that the Democrats, as opposed to his campaign, colluded with the Russians."
[images via screengrab]
Follow the author on Twitter (@calebecarma).
Have a tip we should know? tips@mediaite.com