Trump Reportedly Hid Details of His Talks With Putin from His Own Administration Officials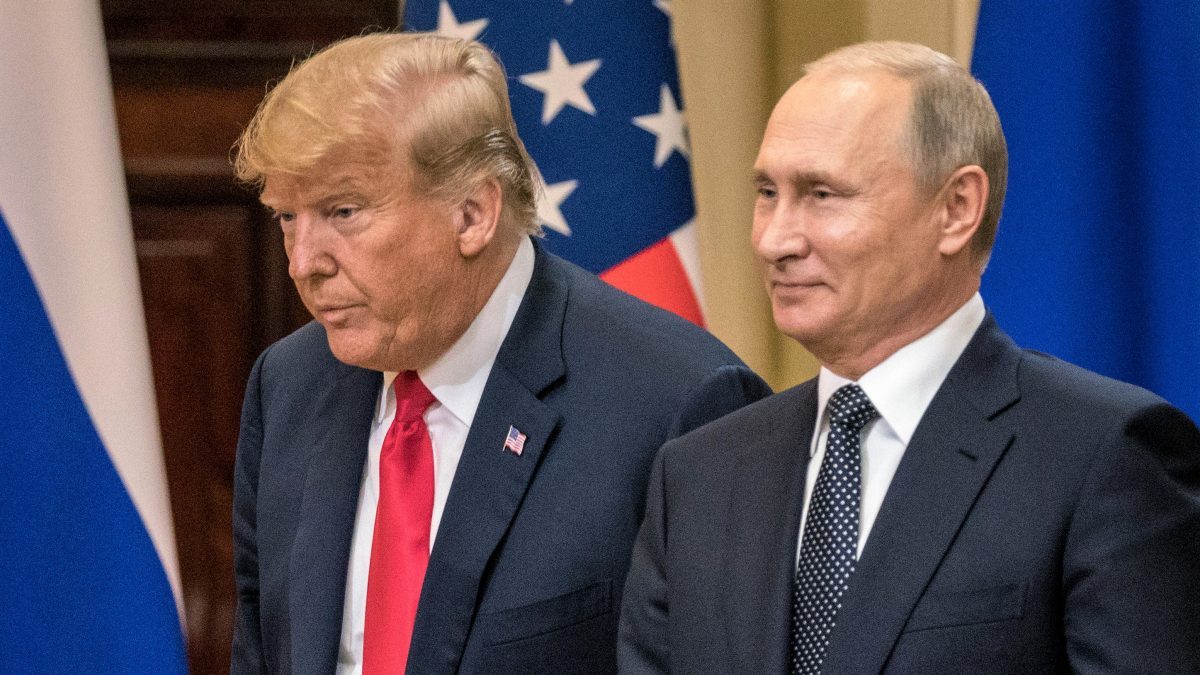 President Donald Trump reportedly hid details of conversations with Russian President Vladimir Putin from his own administration officials according to a new bombshell Washington Post report.
At one point, he even reportedly took the interpreter's notes from the meeting and ordered the interpreter to keep quiet.
Trump's efforts to hide the talks was revealed after administration officials tried to get information about the conversation — beyond what was provided by then-Secretary of State Rex Tillerson — from the interpreter.
WaPo reports:
President Trump has gone to extraordinary lengths to conceal details of his conversations with Russian President Vladi­mir Putin, including on at least one occasion taking possession of the notes of his own interpreter and instructing the linguist not to discuss what had transpired with other administration officials, current and former U.S. officials said.

Trump did so after a meeting with Putin in 2017 in Hamburg that was also attended by then-Secretary of State Rex Tillerson. U.S. officials learned of Trump's actions when a White House adviser and a senior State Department official sought information from the interpreter beyond a readout shared by Tillerson.
The Post also reported that Trump's alleged concealment has led to there being no detailed record — even classified accounts — of Trump's meeting with the Russian leader at five different locations over the past two years.
The Post's report comes on the heels of another explosive report by the New York Times which claimed the FBI opened a probe into the possibility that Trump was secretly working for Russia after FBI Director James Comey's firing.
Have a tip we should know? tips@mediaite.com