CNN Fails Damage Control 101 on Whitfield's 'Courageous and Brave' Comment and Non-Apology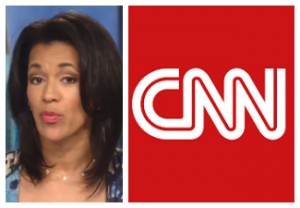 As you may have heard, CNN's Fredricka Whitfield is having a bad 24 hours. But the following column won't primarily focus on what she said on-air Saturday afternoon that has social media in a frenzy (we'll touch on it in a moment). Instead, it will analyze how the comments were handled from a PR perspective and damage control by the both anchor and network afterward.

First, the comment itself verbatim as it pertains to the man who opened fire on a Dallas Police headquarters while discussing it with CNN legal analyst Philip Holloway:
"It was very courageous and brave, if not crazy as well, to open fire on the police headquarters, and now you have this scene, this standoff. So you believe these are the hallmarks of more than one person's involvement."
Obviously, it's the whole "very courageous and brave" part that has many folks in a tizzy, accusing CNN of being anti-cop and this being example of how many of its anchors/hosts/commentators/contributors really feel. But when taking a step back and looking at this objectively, it's obvious Whitfield–not exactly a magnet for controversy during her 13 years at CNN or seen as someone who leans on particular way or the other–chose precisely the wrong words at the wrong time. And if you believe that a 50-year-old anchor would put her career in jeopardy to openly advocate a crazed maniac intent on killing police officers, it might really be time to take the blinders off. Live television can be a perilous business. Even the most seasoned can offer up a poor choice of words ("brazen" would have better applied here without incident). Whitfield's comments were patently tone-deaf, but not malicious toward the Dallas-Fort Worth PD (which is calling for an apology) or police officers in general.
Of course, Whitfield should have absolutely known better having sat in an anchor chair during situations like this for nearly two decades, having worked for the NBC Nightly News before CNN since 1995. And of course, everyone in the business knows what happened to then-ABC's Bill Maher when he seemed to praise the 9/11 hijackers for bravery (or whatever "not cowardly" equates to) while calling the U.S. cowardly. Here's what he said on his show shortly after 9/11:
"We have been the cowards. Lobbing cruise missiles from two thousand miles away. That's cowardly. Staying in the airplane when it hits the building. Say what you want about it. Not cowardly."
Maher was fired soon thereafter. So should Whitfield be fired as well? Not even close. Suspended? Don't think so…only because there was no intent here (unlike, say…ex-MSNBCer Martin Bashir, who wrote his recommendation that someone should defecate in Sarah Palin's mouth beforehand and had it loaded in prompter).
Back to Whitfield, here's where the real error occurred: not apologizing either during the show after coming back from break (where the executive producer should have demanded it), or on Twitter immediately after the show. By not doing so, the steady drumbeat on social media and online publications have featured the same question: Has Fredricka Whitfield apologized for her (insert derogatory term here) yet? CNN PR had no comment for nearly 24 hours. Whitfield's Twitter account went silent. Why let this story grow and fester when it so easily could have been snuffed out via apology? Instead, publications from Mediaite (who was first with the story and reached out to CNN for comment at the time) to the Washington Times to ABC to Variety to The Hollywood Reporter all ran stories on the comment.
Whitfield finally did address the issue during her 2:00 PM ET broadcast today. Punishment is likely not forthcoming, nor should it. She deserves some credit for making her statement in the same forum (on her CNN program as opposed to a Twitter-only mea culpa or through a statement off-air), although she stopped short of apologizing for misspeaking… something she should have done at least to the Fort Worth police officers association, who, as mentioned earlier, specifically asked for an apology.
@CNN & @FWhitfield should apologize immediately for this outlandish commentary in the #DallasPDShooting https://t.co/Z3a68Kk2va

— Fort Worth Police OA (@FWPOA) June 13, 2015
Just a guess, but by not saying she was sorry, she just made this situation worse. Here's the non-apology below:
"And yesterday, during a segment on the Dallas Police Department attack, I used the words courageous and brave when discussing the gunman. I misspoke. And in no way believe the gunman was courageous nor brave. And I'll be right back." (cuts to commercial).
In the end, this was an error without intent. It happens to the best of us on live TV. Outside of one Joan Rivers interview that went sideways, it's hard to find anything controversial during Whitfield's 20 years in national news.
But it's the unforced error that made this story much bigger than it had to be. CNN, Whitfield, and her producer all asleep at the wheel. And during naptime, they didn't get out in front of the story… making it a very needlessly long 24 hours for Fredricka Whitfield indeed.
— —
>>Follow Joe Concha on Twitter @JoeConchaTV
Have a tip we should know? tips@mediaite.com