Comedy Central Roasters Make Brutal Jokes About Comedian's Dad, Who Died in 9/11 Attacks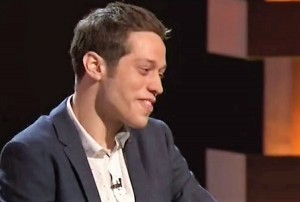 The Comedy Central Roast of Rob Lowe has been getting a lot of attention lately because of the spectacular misfire that was Ann Coulter's participation, but coming as it did in such close proximity to the anniversary of the 9/11 attacks, the special also featured some particularly edgy material on that subject. Saturday Night Live star Pete Davidson was a participant in the roast, and even though Davidson's father was killed in the attacks, the topic still came up. Actually, it came up because Davidson's father was killed, which provided the comics with fodder for some spectacularly tasteless jokes:
…Pete, I actually thought you were black, but I guess you just have your dad's ashy skin.

…Pete, your performance tonight was a fitting tribute to your dad because it was like watching a third plane hit the world trade center.

…I'm appalled that people would come here and make jokes about the sacrifice Pete's heroic father made on 9/11. This is not the roast of Pete Davidson's father. That was in 2001.
As you can see, Davidson took the ribbing in stride, in the spirit of the no-holds-barred tradition of the comedy roast.
Have a tip we should know? tips@mediaite.com