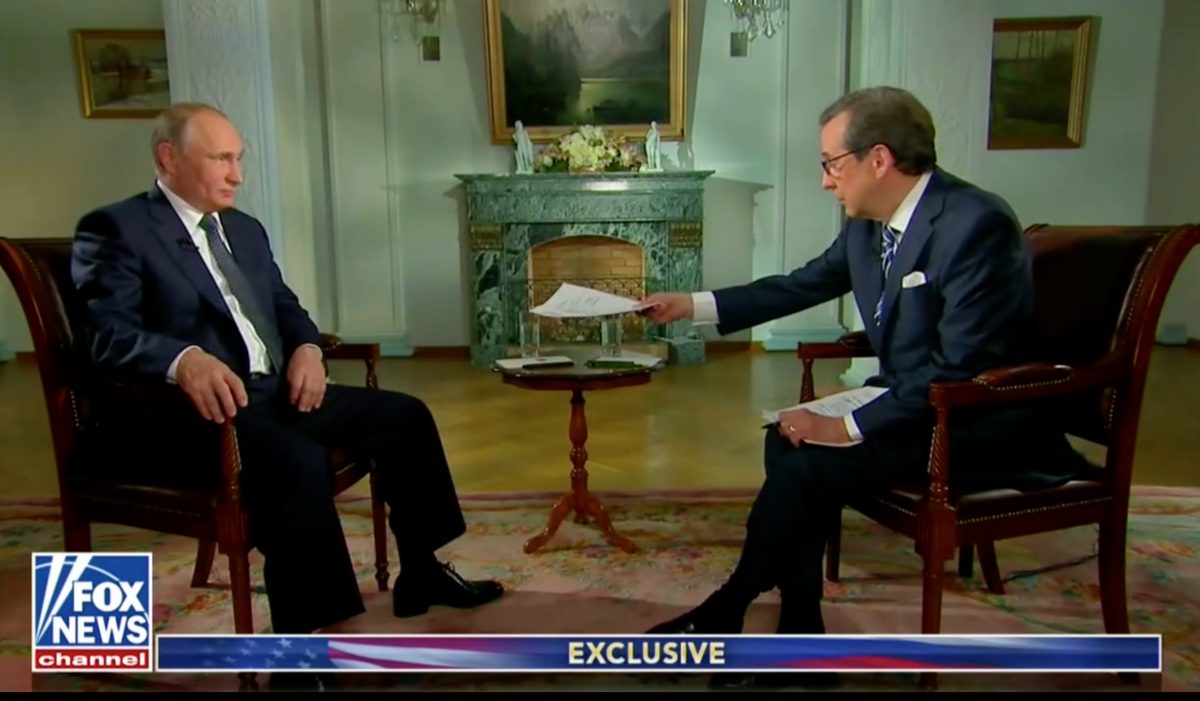 President Donald Trump's press conference with Russian President Vladimir Putin may have ignited an existential crisis at Fox News (by the time Maria Bartiromo jumped ship, only Sean Hannity, Lou Dobbs and a few weary stragglers remained) but it certainly provided a ratings boon.
Chris Wallace's widely praised interview with Putin (the indictment standoff — what theatrics!) scored blockbuster ratings for the 6 p.m. hour of Fox News, nabbing 3.1 million total viewers and and 542,000 in the coveted 25-54 demo.
That means Bret Baier's Special Report, the show that featured the interview, nearly tripled CNN's 6 p.m. broadcast in total viewers.
That viewership bonanza didn't end there. Sean Hannity's 9 p.m. interview with Trump, though far lighter on drama than Wallace's contentious showdown with Putin, posted monster ratings as well.
Hannity's show snagged 3.9 million total viewers, and 800,000 in the demo. Again, the Fox News show doubled CNN's 9 p.m. broadcast, Cuomo Primetime, which still scored a hearty 1.8 million total viewers.
MSNBC's Rachel Maddow also posted impressive numbers, with 3.5 million in total viewers and 765,000 in the demo.
[image via screengrab]
—
Follow Aidan McLaughlin (@aidnmclaughlin) on Twitter
Have a tip we should know? tips@mediaite.com
Aidan McLaughlin - Editor in Chief