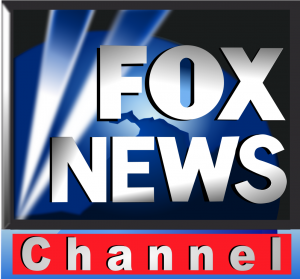 The ratings are in for the first full week of the Dish Network's Fox News blackout and at first glance it appears that the dispute has hurt the cable news leader's Nielsen numbers. But it's a bit more complicated than some are making it out to be.
Compared to the same week last year, Fox News' total viewer ratings were down a little more than 12 percent for the week ending December 28. That just about matches the 13.4 percent market share Dish has of the pay-TV landscape.
During Christmas week, Fox News averaged 949K total viewers in primetime, down from 1.087 million viewers the same week in 2013. In the 25-54 demographic, Fox dropped about 9% to an average 163K compared to 179K the same week last year.
We reached out to Fox News about the IBTimes report and they pointed us back to the most recent Nielsen holiday ratings which shows a 44% drop-off week-to-week from before and after the Dish blackout, which is on par with the same week-to-week comparisons in previous years. For instance, in 2013, the network had 1.900M total viewers the week before Christmas and 1.087M viewers during Christmas week, a 43% drop with no Dish dispute.
And when you look at the year-to-year drop for the week before Christmas, Fox was also down about 12% from 1.900M in 2013 to 1.680M in 2014. In the demo, Fox was down only about 4% for that week with 305K in 2013 and 293K in 2014.
RELATED: Glenn Beck's TheBlaze Replaces Fox News During Dish Dispute
So, it's true that in general the holiday week is a good deal lower than Fox's yearly averages of 300K in the demo and 1.748M total viewers in primetime this year. But the drop-off cannot be fully explained by the regular Christmas week decline. Fox News was actually flat in total viewers and up about 2% in the demo compared to 2013, so the 12% drop in total viewers year-to-year is an anomaly, but not one that can be blamed wholly on losing Dish's viewers.
The Dish Network's dispute with 21st Century Fox primarily concerns Fox/21st wanting a new deal on two unrelated channels FXX and FS1. Dish has accused Fox News of trying to leverage its own popularity to drive up the carriage fees for FXX and FS1. Meanwhile, Fox has said that Dish is being unreasonable with its demands and has a history of blocking other channels in similar disputes.
So far, neither party has been willing to budge, leaving Fox without more than 13% of the pay-TV viewers in the U.S. However the loss of those potential viewers does not appear to have been a game-changer for Fox during Christmas week.
[Photo via screengrab]
— —
>> Follow Matt Wilstein (@TheMattWilstein) on Twitter
Have a tip we should know? tips@mediaite.com