Jesse Watters Trashes Gayle King for Jussie Smollett Interview… Conducted by Robin Roberts
Fox News' Jesse Watters experienced what could be charitably referred to as a brainfart this afternoon.
King was roundly praised for her interview with an angry R. Kelly, and Watters offered her some praise too:
"Hats off to Gayle King for totally redeeming herself after the Smollett fiasco."
The one slight problem with that is King did not conduct the Smollett interview––that was Robin Roberts.
Dana Perino quickly pointed out, "That was not Gayle King. Robin Roberts did the Smollett interview."
If you're in the mood for some late-afternoon cringe, you can watch above, via Fox News.
Watters did apologize for the mix-up and later wrote this during the Wild Card Wednesday segment: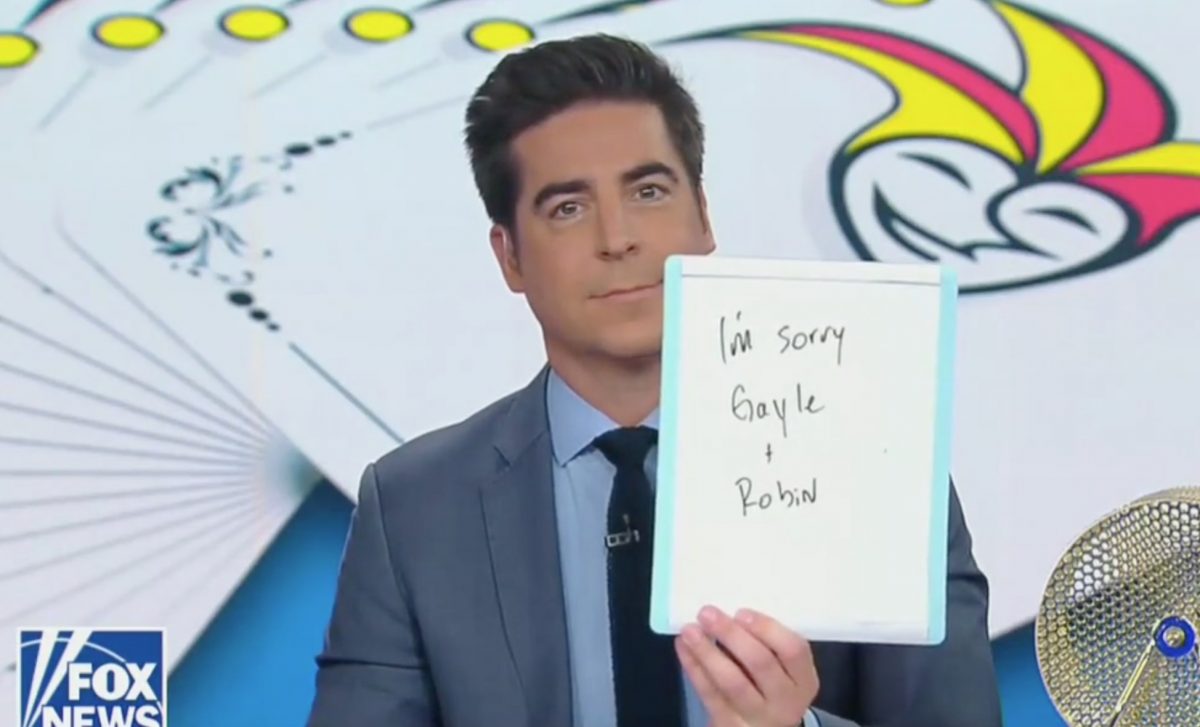 [image via screengrab]
Have a tip we should know? [email protected]
Josh Feldman - Senior Editor