See Schlossberg Run: NYC Lawyer Who Went on Xenophobic Rant Sprints Away From Reporters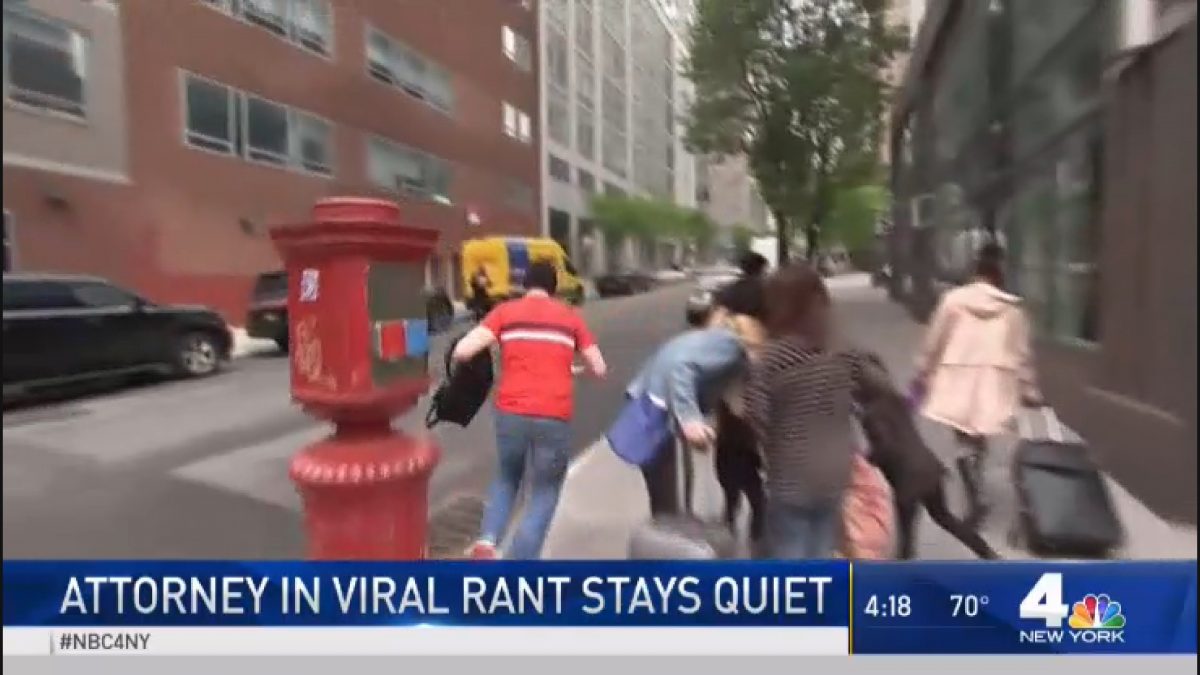 It's a good thing Aaron Schlossberg wore his sneakers Thursday. They probably made it easier for him to run away from a reporter.
The disgraced Manhattan lawyer took off sprinting down a city street once he spotted NBC News cameras that showed up after he was thrown out of his office space for a racist tirade earlier this week.
Schlossberg's troubles began last Tuesday when he berated employees at Midtown's Fresh Kitchen cafe for conversing in Spanish with each other, threatening to call immigration officials.
However, instead of alerting ICE agents to workers for speaking Spanish, Schlossberg alerted the entirety of the media to the more despicable side of himself.
In a video captured by NBC, he can be seen wearing a black knit cap and dark sunglasses, anxiously searching for a cab when he realizes there are none in sight.  He then darts away in desperation, trying to evade the press, which simply zooms in the lens rather than pursuing him.
At one point, Schlossberg slows and pivots around, jogging backward to make sure he's a safe question-asking distance away from reporters.
Ever since his rant went viral, the lawyer has gone silent, apparently at a loss for words after being outed by the New York Daily News and other outlets as the man behind the remarks on Wednesday.
See Schlossberg run in this clip, via NBC.
[Image via screengrab]
Follow Amy Russo on Twitter: @amymrusso
Have a tip we should know? tips@mediaite.com