NYC Lawyer Who Went on Viral Xenophobic Rant Against Spanish Speakers Apologizes: 'I am Not a Racist'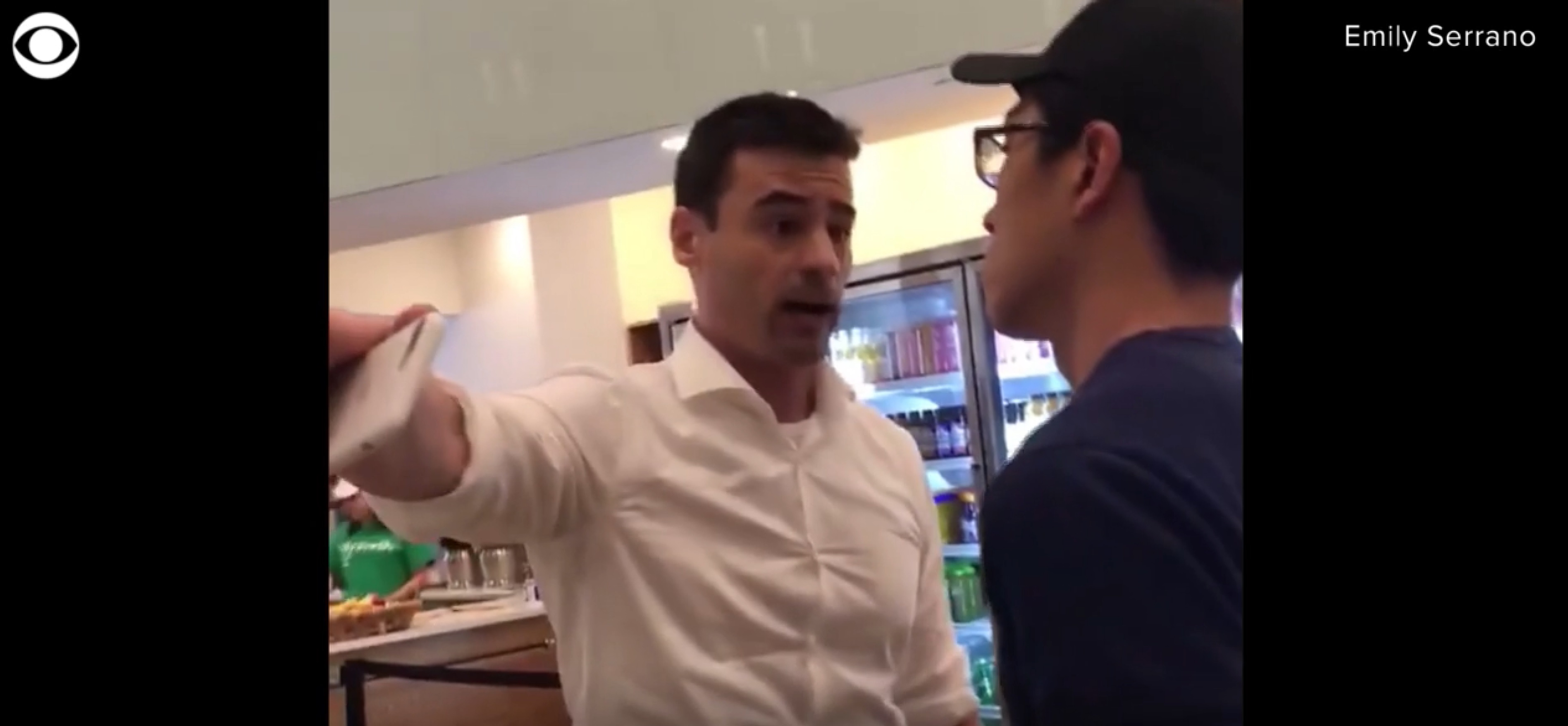 After a week of silence following his hate-filled tirade against Spanish-speaking cafe workers, New York City attorney Aaron Schlossberg has issued an apology.
The mea culpa was tweeted out Tuesday afternoon, Schlossberg claiming he actually isn't a racist, and that the video wasn't representative of who he really is.
"I see my words and actions hurt people, and for that I am deeply sorry," he said. "While people should be able to express themselves freely, they should do so calmly and respectfully"
— AaronSchlossbergLaw (@ASchlossbergLaw) May 22, 2018
Schlossberg flew off the handle at a Midtown cafe on May 15, lashing out against employees whom he heard conversing in Spanish. A viral video began circulating online, showing the attorney threatening to call ICE officials and demanding that English be spoken. He also accused the workers of mooching off of his earnings, saying that he pays their welfare.
However, Schlossberg's apology argues he's not racist, and that the city's multiculturalism is what prompted him to live there.
"One of the reasons I moved to New York is precisely because of the remarkable diversity offered in this wonderful city," he said.
But that assertion contradicts his pattern of previous behavior. Further investigation indicated this wasn't his first xenophobic rant, and that he had a history of similar episodes.
The disgraced lawyer was forced out of his office space last week as a result of his remarks, and has been running from reporters, keeping a low profile until his tweet today.
[Image via screengrab]
Follow Amy Russo on Twitter: @amymrusso
Have a tip we should know? tips@mediaite.com