Trump Says Mattis is 'Sort of a Democrat' When Asked If He's Leaving Administration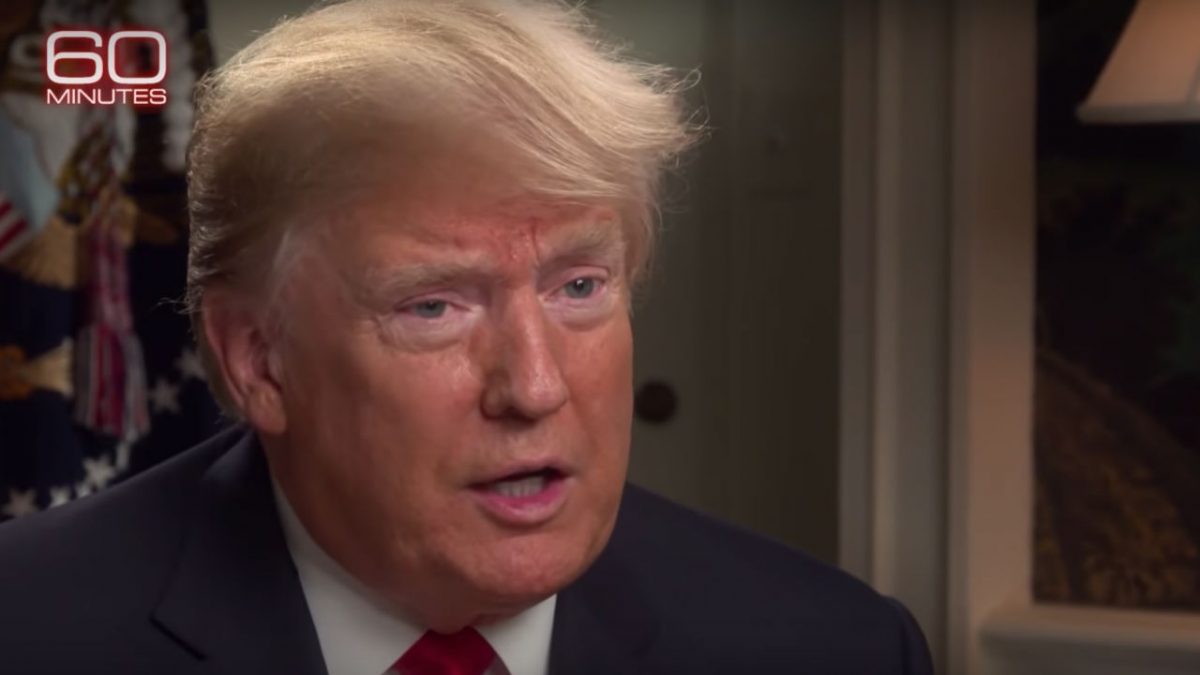 President Donald Trump, when asked on 60 Minutes if Defense Secretary James Mattis is going to leave the administration, called the retired general "sort of a Democrat" and said he "could" depart.
In an excerpt released from Trump's 60 Minutes interview, Leslie Stahl asked him about the long running reports that the White House is in chaos.
"It's wrong. It's so false. It's fake news," Trump replied forcefully. "I'm changing things around, and I'm entitled to that."
"Are more people going to go?" Stahl asked.
"Yeah, other people will go," Trump replied.
Stahl noted the Trump administration has been marked with record turnover of staff. Trump said he has a "great cabinet," including people he's "not thrilled with" and others he's "beyond thrilled with."
"What about General Mattis, is he going to leave?" Stahl followed up.
Trump was less forceful. "I don't know, he hasn't told me, but I have a very good relationship with him," the president said.
"Do you want him to?" Stahl pressed.
"It could be that he is, I think he's sort of a Democrat if you want to know the truth," Trump added. "But General Mattis is a good guy, we get along very well. He may leave, I mean at some point, everybody leaves."
Watch below:
"It's wrong. It's so false. It's fake news." —President Trump on reports that the White House is in chaos. The president's full 60 Minutes interview airs tonight. https://t.co/tFUrrwfPmr pic.twitter.com/2xRTBqYJnX

— 60 Minutes (@60Minutes) October 14, 2018
Have a tip we should know? tips@mediaite.com
Aidan McLaughlin - Editor in Chief