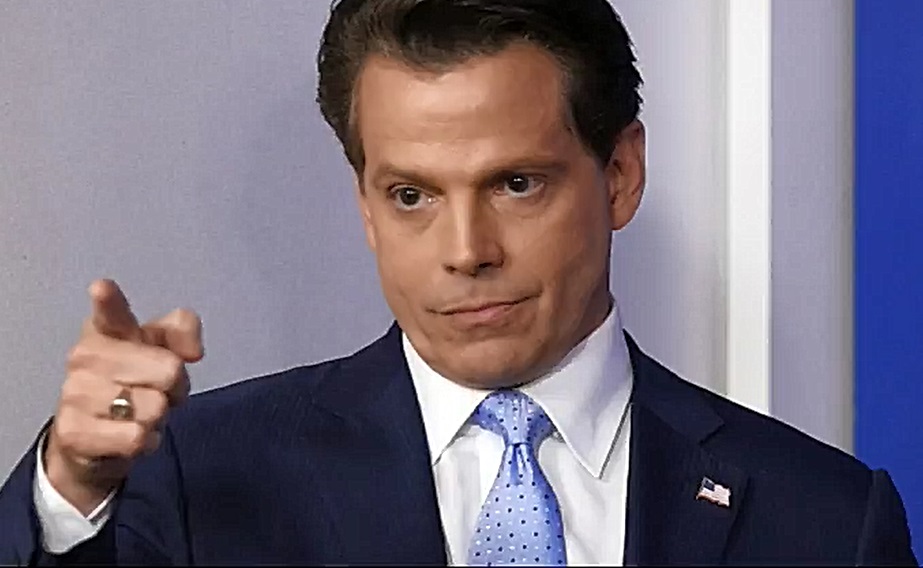 With all the backlash against White House communication's director Anthony Scaramucci's profanity-laced rant to the New Yorker's Ryan Lizza on Wednesday night, there is one person who doesn't seem to have a problem with it – President Donald Trump.
And, as Axios reports, not only did Trump not have a problem with the language, he actually "loved" it.
The only problem that Trump may have with his new communications director is that Scaramucci's Trump-like speaking style and unique charisma may actually be upstaging the President's own brand of unfiltered speech and his in-your-face persona.
Trump "loved the Mooch quotes," Axios reported. "But President Trump doesn't like being upstaged. 'Mini-me' can't forget the 'Mini' part. Being more Trump than Trump, in Trump's house, is a dangerous game."
Scaramucci made some inflammatory comments about fellow White House insiders during an interview that he neglected to request be off-the-record.
"Reince is a f–king paranoid schizophrenic, a paranoiac," Scaramucci said to Ryan Lizza of the New Yorker about chief of staff Reince Priebus.
Then he turned his attention to Trump's chief strategist Steve Bannon.
"I'm not Steve Bannon, I'm not trying to suck my own c- -k," he said. "I'm not trying to build my own brand off the f- -king strength of the president. I'm here to serve the country."
The interview drew immediate criticism, for obvious reasons, with pundits slamming the "degredation of the presidency" as a result of Scaramucci's rant. But it would appear as though Scaramucci has the support of the only opinion that really matters.
[image via screengrab]
Have a tip we should know? tips@mediaite.com