NY Times: White House Officials Believe Whitaker Will 'Rein in' and 'Limit Fallout' of Mueller Investigation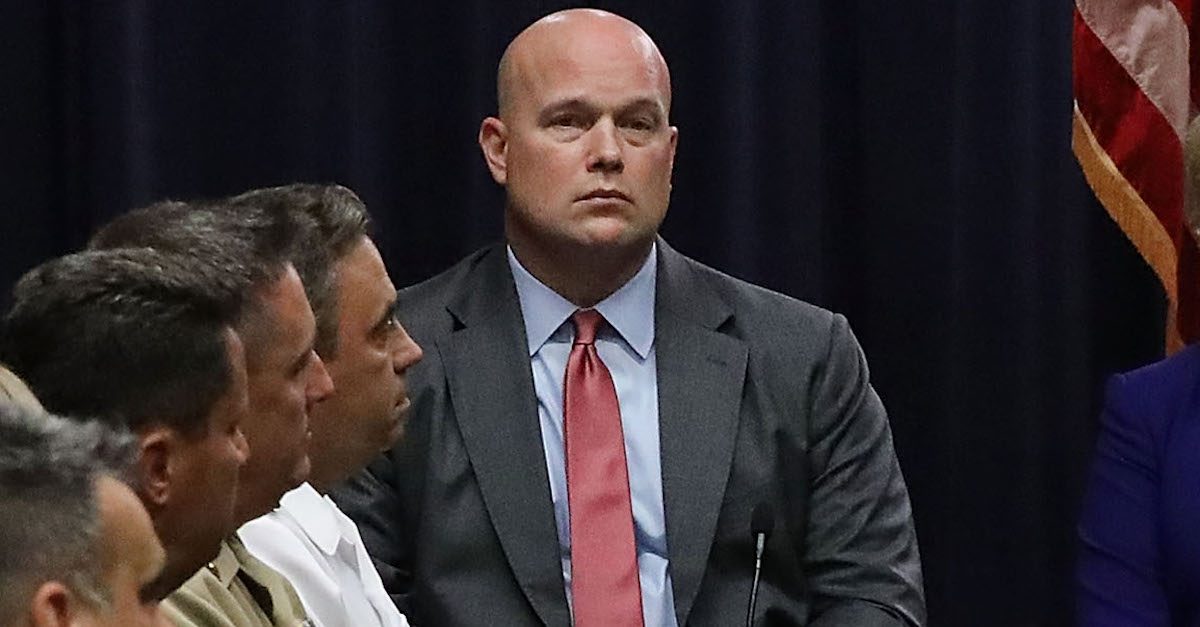 Last Wednesday Jeff Sessions stepped down as U.S. Attorney General at the behest of President Donald Trump and was replaced by his Chief of Staff Matt Whitaker as Acting AG.
Whitaker has been a vocal critic of the investigation led by Special Counsel Robert Mueller, so it stands to reason that Whitaker might influence the Mueller's investigation in a manner that that would be politically beneficial to the White House.
In an NY Times report published Monday, White House officials and people close to the Commander in Chief believe that Trump sent Whitaker to his lead role at the Justice Department to "limit the fallout from the Mueller investigation."
Reporting for the NY Times, Adam Goldman, Michael D. Shear and Mitch Smith write:
Fifteen months later, the attack dog is in charge. With little ceremony on Wednesday, Mr. Trump ousted Attorney General Jeff Sessions and put Mr. Whitaker, Mr. Sessions's chief of staff, in charge of the Justice Department — and Mr. Mueller's Russia investigation.

People close to Mr. Trump believe that he sent Mr. Whitaker to the department in part to limit the fallout from the Mueller investigation, one presidential adviser said.

White House aides and other people close to Mr. Trump anticipate that Mr. Whitaker will rein in any report summarizing Mr. Mueller's investigation and will not allow the president to be subpoenaed.
The article also reports that  Trump first noticed Whitaker while he appeared CNN in the summer of 2017. Trump reportedly "liked what he saw — a partisan defender who insisted there was no collusion between Russia and the Trump campaign."
In  July "the White House counsel, Donald F. McGahn II, interviewed Mr. Whitaker about joining the president's team as a legal attack dog against the special counsel, Robert S. Mueller III."
Have a tip we should know? tips@mediaite.com