Tomi Lahren and Milo Yiannopoulos Reportedly Have Cameos in New Roe Vs. Wade Movie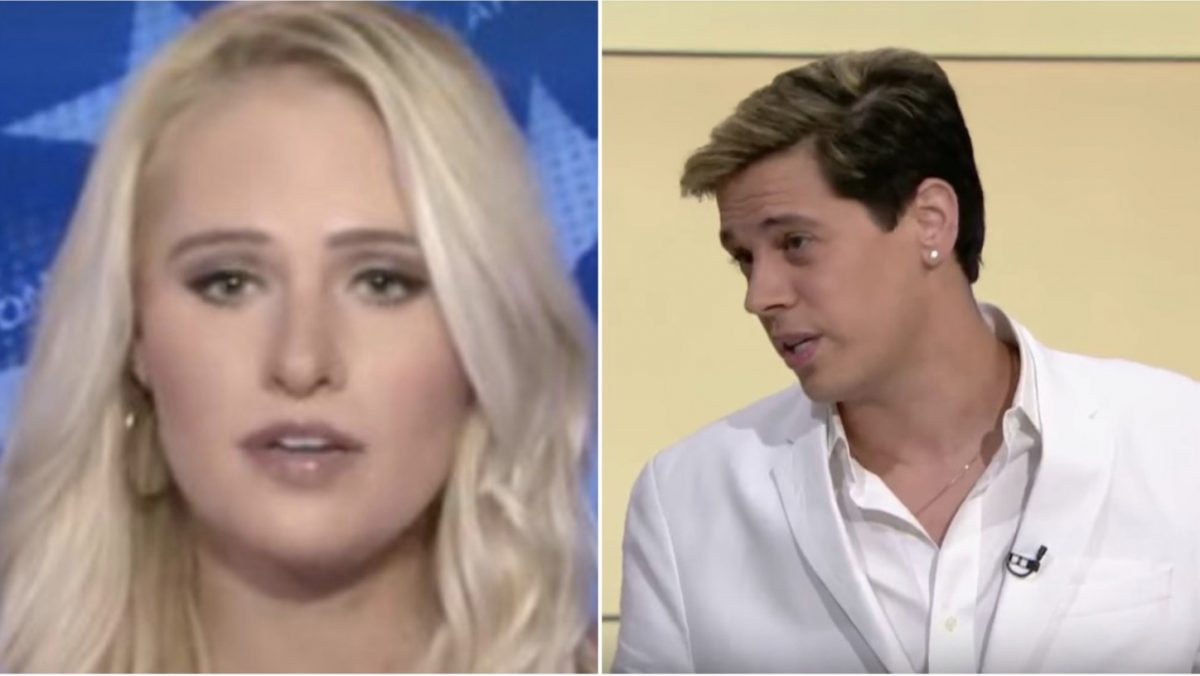 Right-wing commentator Tomi Lahren and conservative provocateur Milo Yiannopoulos just landed new gigs in a pro-life movie, according to a Daily Beast report.
The low budget flick, Roe vs. Wade, is a conservative take on the abortion issue and will star Jon Voight and Stacey Dash. It is currently being filmed under a fake title.
According to the Daily Beast, the movie chronicles the Supreme Court ruling with a decided pro-life tilt. The filmmakers also seem to be having trouble securing locations and a crew, which drop out once they read the script.
Crew members have told The Daily Beast that the filmmakers have misrepresented the project from Day 1, distributing a "whitewashed synopsis" to location contacts in order to convince them to film at their respective spots. "Tulane University has been the only main [location] where we started shooting there and then they found out what the movie was about and kicked us out," one crew member said. "There are other locations where they've just said no. The whole attitude on the project has been, 'Don't tell anyone any more than you have to tell them.'"
Lahren, who made Roe v. Wade waves recently on social media, will reportedly appear in the film as the daughter of Justice Harry Blackmun, who authored the Roe vs. Wade decision.
Yiannopoulos is set to place a character described as "an Anglo-Jew from India, with an unusual habit of an awkward giggle at the end of every sentence" and who performs marathon abortions.
Director Nick Loeb tried to keep their cameos low key. He also told The Hollywood Reporter that there were "lots of surprising cameos from controversial people in the news."
[images via screengrab]
Have a tip we should know? tips@mediaite.com