Chef Wanted With Anne Burrell Winner Claims Todd English Flaked On Job Offer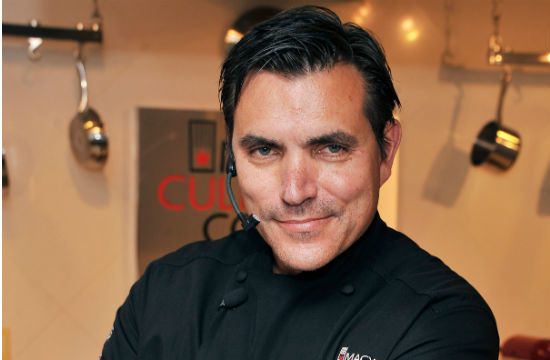 Well, we can't say we're surprised.
We typically rely on the New York Post as our source of all Todd English dramz, but a recent winner of Chef Wanted with Anne Burrell reached out to The Huffington Post to rage against the Food Network machine when they refused to hold up their end of the bargain and grant him his prize of exec chef at Todd English's Olives in New York.
Chef Wanted pits four chefs against each other in a competition hosted by Anne Burrell, with each episode functioning as a job interview to work as head chef under a different bigshot every week. Tully Wilson had the misfortune of competing for a position at a Todd English resto.
He won, and was promised the executive chef position at Olives in New York. But, three months later, he still hadn't been contacted about a job. When he began reaching out to Todd, he was told to check his contract. Turns out, English was under no obligation to actually hire him, and Food Network was under no obligation to ensure a prize. Shocker.
English & Co. continued to string Wilson along, asking him to hold out for a position to open up, but he eventually grew weary of waiting, and called up the Huffington Post to do a little whistle-blowing. HuffPo, in turn, reached out to English, and then his brain exploded:
About 18 hours after The Huffington Post wrote two emails to Todd English Enterprises inquiring about the employment status of Tully Wilson, but before English responded to those messages, Wilson got a phone call from Steelman and English. Wilson claims English called him "a f**king dumbass" for contacting The Huffington Post in regards to this story. Wilson says English repeated this insult several times. He then started saying that Wilson would never work in a Todd English restaurant in his life, and that, by the time English was done with him, he wouldn't even be able to work in a Denny's.
The lesson here, folks, is if you whistle-blow Todd English, he will not hesitate to call you personally and tell you that you're being a little bitch. But what did you expect from the self-appointed Edward Cullen of the culinary industry?
Have a tip we should know? tips@mediaite.com