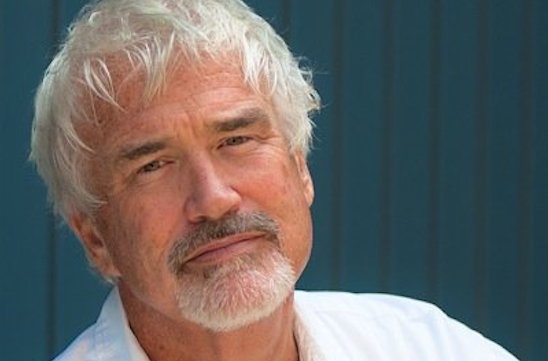 Chefs are remembering the Delaware chef Matt Haley, who died earlier this week while on a humanitarian trip in Leh, India. The chef was in a motorcycle accident, and died en route to a hospital in New Delhi. In 2014, he won the James Beard Humanitarian of the Year award.
The James Beard Foundation paid tribute to Haley on its blog:
"Our Foundation honored Matt this year not only for his compassion and commitment to helping disadvantaged children and families locally in Delaware, but also for dedicating his time and resources to help people around the world," said JBF president Susan Ungaro. "We are shocked and saddened by the news of his death. He was on his way to Nepal to do the relief work for which he was so beloved. Our deepest sympathies go out to his family and friends in the restaurant community of Delaware and to the thousands of people whose lives he touched and changed."
It's a blow to the state, which Haley called a little state "with a big voice." Delaware Gov. Jack Markell said to Delaware Online, "Carla and I are devastated by the loss of our friend, Matt Haley. He was truly extraordinary. … To hear his story of rejuvenation and rebirth, it really was inspiring – what happens after you get knocked down. He built this incredible, successful life."
Chefs continued to eulogize Haley on Twitter.
#matthaley my prayers are with you! god will welcome you with open arms! you were an angel on earth…@beardfoundation

— José Andrés (@chefjoseandres) August 20, 2014
So sad to hear that we lost one of the good ones. What a tragedy! This is the kind of guy Matt Haley was.
https://t.co/CPPN6HMw2I

— Marc Vetri (@marcvetri) August 20, 2014
Food writer for the Chicago Sun-Times, Anthony Todd, posted on his blog of his last interview with Haley, whom he Skyped with while he was in India. Anthony shared Haley's last words to him:
"I will never travel safe. I don't do life safe, I do it cautious and smart. I live with integrity and honesty, I left nothing undone. I have no secrets. I'm very grateful and appreciative for everything. The great thing about what's going on with our company is we have a platform, we have a voice. That's a good thing, because we're doing good things. It's not about us or making money, its about what we're doing to leverage our business to do good for others."
Below is Haley's speech after winning his James Beard Humanitarian Award — a real tearjerker. Not only does he talk about his work in India, he calls the culinary world "among the most caring, passionate community in the world."
[James Beard Foundation, Delaware Online, Anthony Todd]
Image via @mattjhaley
Have a tip we should know? tips@mediaite.com