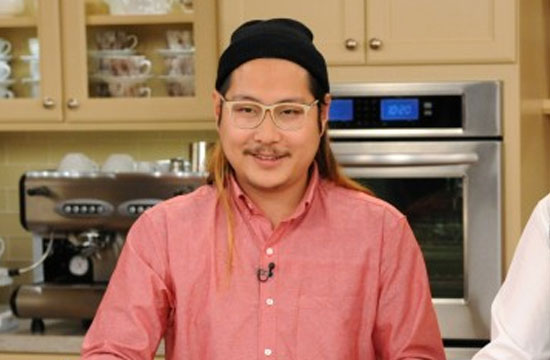 For all the accolades and parties and book deals Danny Bowien receives as a result of his acid-trippy Mission Chinese Food, there's one thing he misses, according to his recent interview with the New York Observer: the act of actually cooking.
"I never called myself a chef until these past two months, opening up a restaurant," the former perpetual line cook confided, adding that:
"You can be the best line cook in the world, and that's fine, and that's what I wanted to be for a long time," he explained. "Or you can move it to the next level and teach people and help other people to grow, and eventually manage or," he exhaled, "become a chef."

He's still ambivalent about the transition. "You become a chef and it sucks," he sighed, "because you don't get to cook anymore. Like you're basically just managing, doing paperwork and making sure your dishwashers show up. You know, it's …" he trailed off.
He's so nonplussed about this "celebrity chef" thing he fell into, though, that he doesn't even fall all over himself trying to impress people like Ferran Adria and Daniel Boulud whenever they visit. "You don't want to be like, 'Hey, look at this new shit I'm doing,'" Bowien explains. "You want to be like, 'Hey, eat this 'cause it's delicious, and get a bunch of drinks. Just have fun. 'Cause you need to decompress. It's your only day off.'"
Can you hate someone like that? Someone who makes a two-hour long wait in a crowded hallway enjoyable, even when there's a hurricane outside and the cramped lobby smells like wet tourists at a college party? (That is a true anecdote from my own visit to Mission Chinese — and it gave me an extra two hours to get pleasantly buzzed from the free Budweiser.)
PS: Oklahoma City residents, you're going to learn exactly what this experience is like, because you're also getting a Mission Chinese restaurant.
Have a tip we should know? tips@mediaite.com