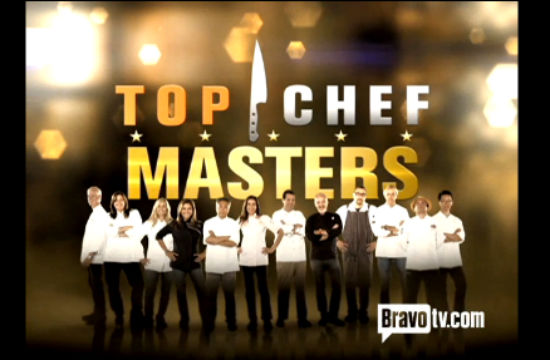 As soon as the gimmicky Bravo-bombination that is Around the World in 80 Plates wraps up, the Wednesday night 10pm slot will be filled, yet again, with our beloved Top Chef franchise. Masters Season 4 gears up July 25th in Las Vegas. Curis Stone, of course, stays on as over-exposed host. James Oseland and Ruth Reichl return as head judges, joined by foodie/travel journalist Krista Simmons and Gilt Taste editor, Francis Lam. Among the comically irrelevant guest judges are Sugar Ray Leonard, Indigo Girls, Dita Von Teese, The B-52's, Olympic Gold Medalist (OMGYayOlympics!) Brian Boitano, and ex-Girl Next Door Holly Madison.
We'll throw in a run-down of the prizes in store, too, even though Curtis will announce them every single episode and you'll soon have them memorized: $100,000 for the charity of the winning chef's choice, plus $5000 for every Quick Fire Challenge win, and $10,000 for every Elimination Challenge win.
Alright, alright, the moment you've been waiting for — Who's competing!
Chris Cosentino (Incanto Restaurant)
Clark Frasier (Arrows)
Mark Gaier (Arrows)
Lorena Garcia (Lorena Garcia Cocina Restaurant)
Debbie Gold (The American Restaurant)
Kerry Heffernan
Thierry Rautureau (Rover's and Luc)
Missy Robbins (A Voce Madison and A Voce Columbus)
Art Smith (LYFE Kitchen and Southern Art Restaurants)
Sue Torres (Sueños)
Takashi Yagihashi (Takashi Restaurant and Slurping Turtle)
Patricia Yeo
Early favorites of The Braiser? Chris Cosentino and Art Smith. Early bad seeds? Lorena Garcia. (Come on, how terrible was she on America's Next Great Restaurant?)
Check out the trailer below and let us know what you think of the competition!
Have a tip we should know? tips@mediaite.com