'T-ITTER': Elon Musk Appears to Cover 'W' on Twitter Sign Days After Changing Logo to Doge Meme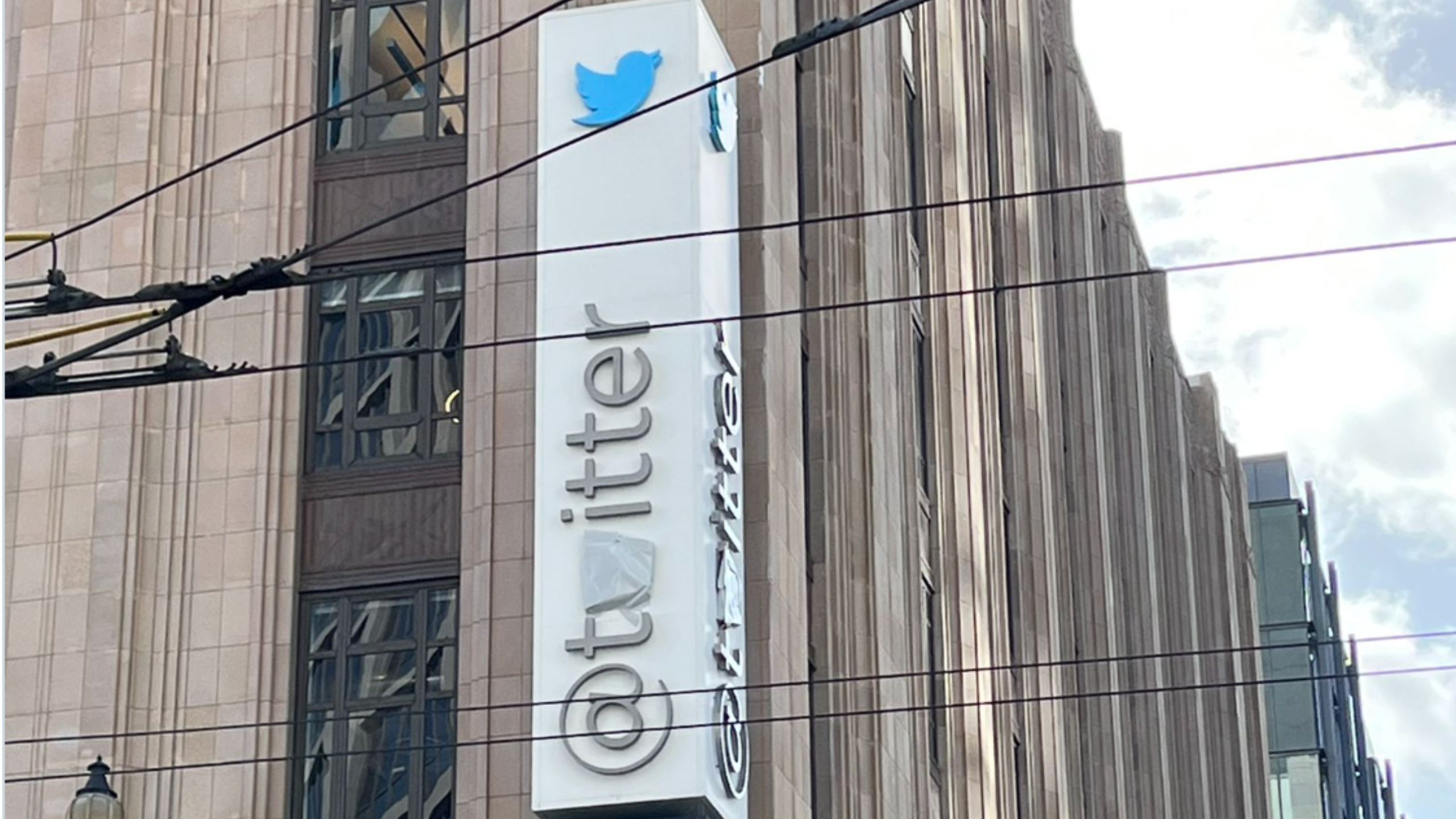 Twitter CEO Elon Musk appeared to cover up the "W" on the social platform's sign at its San Francisco HQ this week.
Photos posted by Twitter user @softwarejameson showed that the letter was covered on both sides of the sign, leaving the word "T itter" proudly displayed on the building.
The cover-up of the letter comes after Musk asked in a Twitter poll last year if he should remove the W from Twitter. The post has since been deleted.
The latest development followed a puzzling change to the company's logo. Instead of the classic blue bird that social media users have come to know, the mascot for Dogecoin, a cryptocurrency that Musk has touted, became its logo. Dogecoin's value jumped upwards of 20% after the logo change.
Musk has been sharply criticized since taking over the company in October 2022, both for his brash business tactics and haphazard app changes, including demanding users pay for account verification, changes to two-factor authentication and more.
In March, Musk announced that the social media company would impose a deadline of April 1st for accounts with verified status' to apply to keep the status. "Those who refused to pay the $8 per month subscription for individuals or $1,000 per month for organizations would begin to lose both their blue check mark and verified status."
Have a tip we should know? tips@mediaite.com