Romney Says Trump 'Brought These Charges Upon Himself' in Reaction to Federal Indictment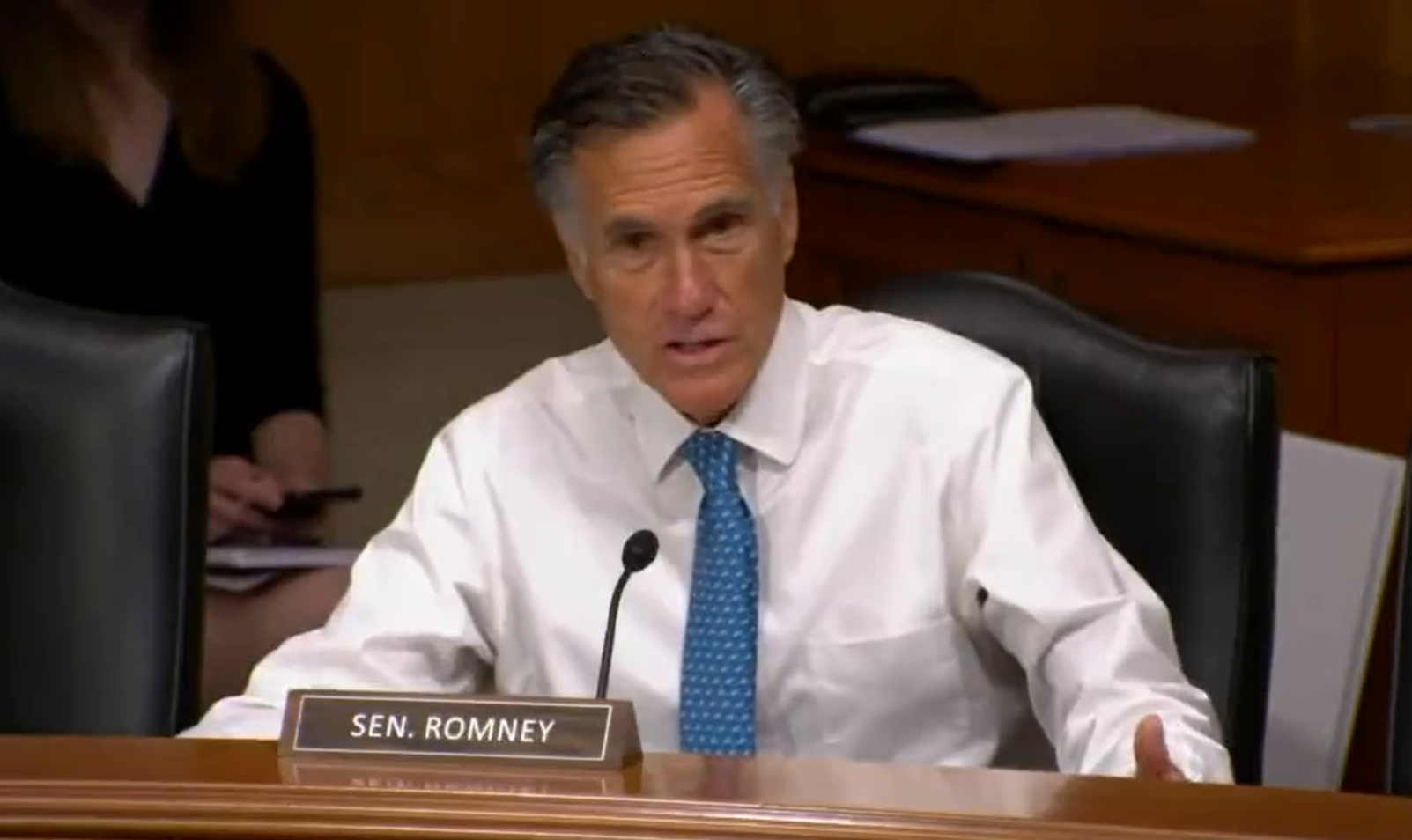 Republican Sen. Mitt Romney (R-UT) reacted to former President Donald Trump's federal indictment on Friday, arguing that the former president "brought these charges upon himself."
Sources familiar with the charges say Trump faces seven criminal counts related to his retention of classified documents and his efforts to keep those documents in his possession despite official efforts by the government to retrieve them.
Trump announced the indictment himself on Thursday evening on Truth Social and the Department of Justice is expected to reveal the official charges shortly.
Romney, the GOP's 2021 presidential nominee, released a statement on Friday, saying, "Like all Americans, Mr. Trump is entitled to the presumption of innocence. The government has the burden of proving its charges beyond a reasonable doubt and securing a unanimous verdict by a South Florida jury.
"By all appearances, the Justice Department and special counsel have exercised due care, affording Mr. Trump the time and opportunity to avoid charges that would not generally have been afforded to others," the Utah Republican added.
"Mr. Trump brought these charges upon himself by not only taking classified documents, but by refusing to simply return them when given numerous opportunities to do so," Romney continued, concluded:
These allegations are serious and if proven, would be consistent with his other actions offensive to the national interest, such as withholding defensive weapons from Ukraine for political reasons and failing to defend the Capitol from violent attack and insurrection.
Romney has long been a critic of Trump's behavior in office and was the only Republican senator to vote "guilty" in Trump's first impeachment trial.
Have a tip we should know? tips@mediaite.com
Alex Griffing - Senior Editor