59 Alabama Pastors Sign Letter Condemning Roy Moore: He Reopens 'Wounds of Anyone Who Has Been Abused'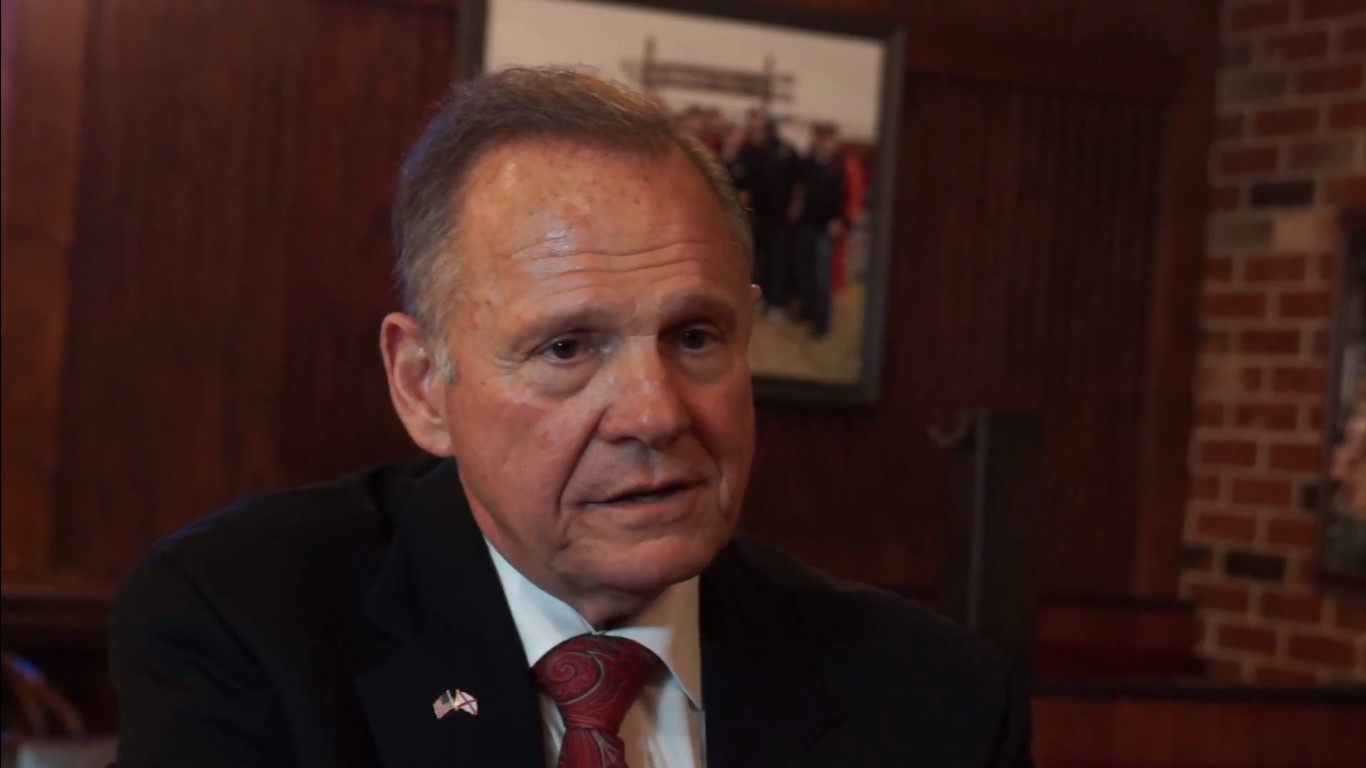 Nearly 60 pastors from the state of Alabama signed an open-letter this week denouncing Republican Senate candidate Roy Moore after he was accused by at least nine women of sexual misconduct or predatory behavior.
The group of pastors — who are mostly from progressive denominations such as the PCUSA and United Church of Christ — accused Moore of acting "in ways that are contrary to our faith." However, the faith leaders asserted the allegations were not the catalyst for their unified condemnation of the candidate, saying his "extremist values" led them to oppose Moore and declare that he is "not fit for office."
The 59 pastors said the following in their open-letter:
"Christianity affirms God's love for the neighbor and care for the most vulnerable in society: the widow, the foreigner, and the orphan. But he has denigrated people from other countries and other faiths. He opposes the expansion of Medicaid which would provide basic healthcare for over 400,000 poor and working poor Alabamians. He seeks to deny the most basic civil rights of our fellow citizens. He has used racial slurs and casually referred to state-sponsored violence against lesbian and gay families. He has sought to deny children without parents access to loving families on the basis of sexual orientation. Kindness and justice toward widows, orphans, and foreigners are priorities in the Bible but they are not priorities for him."
Additionally, the group went onto note the ever-worsening allegations against Moore, writing, "These actions reopen the wounds of anyone who has been abused by leaders who should have been committed to compassion, to justice, and to healing God's world."
Throughout his career in Alabama politics and in the state's Supreme Court, Moore has relied heavily on his Christian beliefs for his support. However, the recent accusations made against him have led many to call-out the hypocrisy of his right-wing evangelical views.
[images via screengrab]
Follow the author on Twitter (@calebecarma).
Have a tip we should know? [email protected]