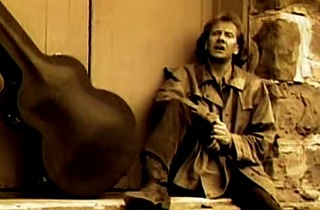 When I walked into the Mediaite offices as an editor March 28, 2012, the first post I was tasked with writing was a suggestion from Dan Abrams: respond to Tommy Christopher. Tommy, a sharp liberal writer who I had been reading and following for years, had a column up chronicling MSNBC host Lawrence O'Donnell's impassioned interrogation of Joe Oliver, a self-described friend of George Zimmerman. The readers were heavily engaged in that story, and Dan thought it might serve the site to have a contrary take on that event. I was terrified.
While I had been blogging about politics and media since 2010, I had never taken on a figure with Christopher's reach or experience. While it was not part of the job description, it immediately became clear that one aspect of my role at Mediaite would be to punch up and punch hard.
RELATED: Lawrence O'Donnell, Charles Blow Should Be Ashamed Of Their Conduct In Joe Oliver Interview
That was not the last lesson I was taught by Dan about how to succeed in this industry, nor would he be my only teacher. If nothing else, that first post shows how much instruction I had yet to receive about writing compelling copy and crafting persuasive arguments. While I'm sure a few of our loyal commenters would disagree, the people I have worked with both in Mediaite and in the businesses of politics and media have helped me to grow in this role immensely.
The majority of that growth I owe to my colleagues: Andrew Kirell, Evan McMurry, Tina Nguyen, Bridget Williams, and Jon Nicosia (who spent countless hours working with me to sharpen my writing and technical abilities) to name just a few. Their kindness, patience, warmth, and humor have been invaluable. You could not wish for better teachers, co-workers, and friends. It's a small world, and our paths are likely to cross again in this industry.
"If you want me again, look for me under your boot-soles." Or, over at HotAir.com. I'll be over there, too.
[Image via screengrab]
— —
>> Follow Noah Rothman (@NoahCRothman) on Twitter
Have a tip we should know? [email protected]