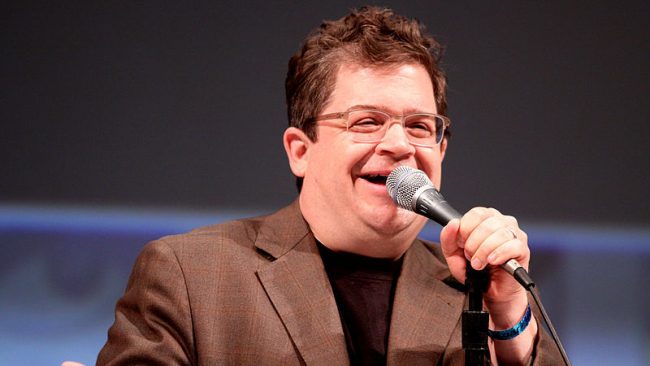 A real estate agent in Peoria, Illinois has been fired from his job after getting into it with Patton Oswalt on Twitter. The whole thing, according to Oswalt, started off innocently enough. According to a post on Facebook, the comedian tweeted in support of Sally Yates, who had just been fired from her Acting Attorney General job after telling the DOJ not to defend Trump's executive order. The Tweet also mocked Trump.
Trump: "You leave this White House now!" Sally Yates rides bus to city. Becomes a taxi dancer. Leads dance revolt against pimp. Triumphs.

— Patton Oswalt (@pattonoswalt) January 31, 2017
According to Yahoo, Tony Brust, who is a supporter of President Donald Trump and an agent at Jim Maloof/Realtor's Pekin office tweeted back at him "Oh [expletive], the little troll has an opinion again." We can't post the tweets here because Brust's account has been deleted, but more on that later. The two apparently sparred back and forth, exchanging snark, until another person chimed in saying, "Everyone stop having opinions!"
Brust wrote, "I'm a psychic and I'm channeling his wife's opinions." Oswalt's wife, Michelle McNamara died in April in her sleep at the age of 46.
Would've happily ignored Tony Brust if he hadn't sent THIS Tweet. But he did and it caught me at a dark moment: pic.twitter.com/yflAMuSAqo

— Patton Oswalt (@pattonoswalt) January 31, 2017
That's when, according to Oswalt, he started "trolling him." He says he didn't talk about the argument they'd been having, however. According to the Facebook post, he "focused ONLY on his comically pathetic Twitter feed. At his clueless attempts at hyping houses. His creepy in-the-woods selfies while hunting. I saw that other people were giving him shit about the 'dead wife' joke. I figured it was going to blow up in the poor slob's face without zero help from me."
The following morning, the Twitter account was gone, and so was his Facebook profile and his professional page. Brust was fired from his job, too. The Chicago Tribune, spoke with Michael Maloof, the owner of the Jim Maloof firm who said "We were made aware that this had gone on and we parted company."
Oswalt said, "I'm afraid Peoria Realtor is going to be the first in a long line of Trumpers who will realize, on the other side of firings and divorces and black eyes, that Trump's Teflon Umbrella covers Trump and no one else."
And, he concluded, telling people to "Be nice. As far as that goes."
[image via Gage Skidmore/Wikimedia Commons]
Have a tip we should know? tips@mediaite.com