Al Franken Addresses Misconduct Scandal and 'Experience of Women in This Country' in Thanksgiving Facebook Post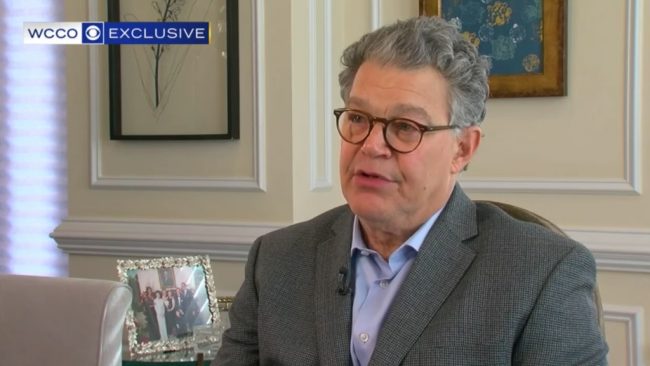 Al Franken wrote a Thanksgiving post on Facebook addressing his scandalous retirement from the Senate — as well as "the experience of women in this country."
Franken resigned in December 2017 after seven women came forward to accuse him of groping or forcibly kissing them. The stunning fall of the Democrat from Minnesota seemingly came out of nowhere, and his resignation came after a series of his Senate allies turned their backs on him.
"I've always really loved Thanksgiving," Franken wrote on Facebook. "Last Thanksgiving, though, wasn't much fun. I tried to be thankful for my family, my friends, and my health, but those weeks were incredibly difficult for us Frankens."
He went on to address the #MeToo movement, which preceded the allegations against him.
"I've also spent a lot of time over this past year thinking about the broader conversation we've been having about the experience of women in this country," he wrote. "I know that, for so many people, this issue raises a lot of powerful and painful feelings. This conversation can also be incredibly complicated. I don't think it's my place to weigh in on all the debates – but I will continue to listen and learn."
Franken pointed out in the post that while he's not running for anything, he's not out of the public eye either: "I still miss being in the fight every day, and while I'm certainly not running for anything, I hope that, in the next year, I'll have the chance to help make a difference again."
Have a tip we should know? tips@mediaite.com
Aidan McLaughlin - Editor in Chief