Anti-Pelosi Democrats Sign Letter Committing to Voting Against Her for Speaker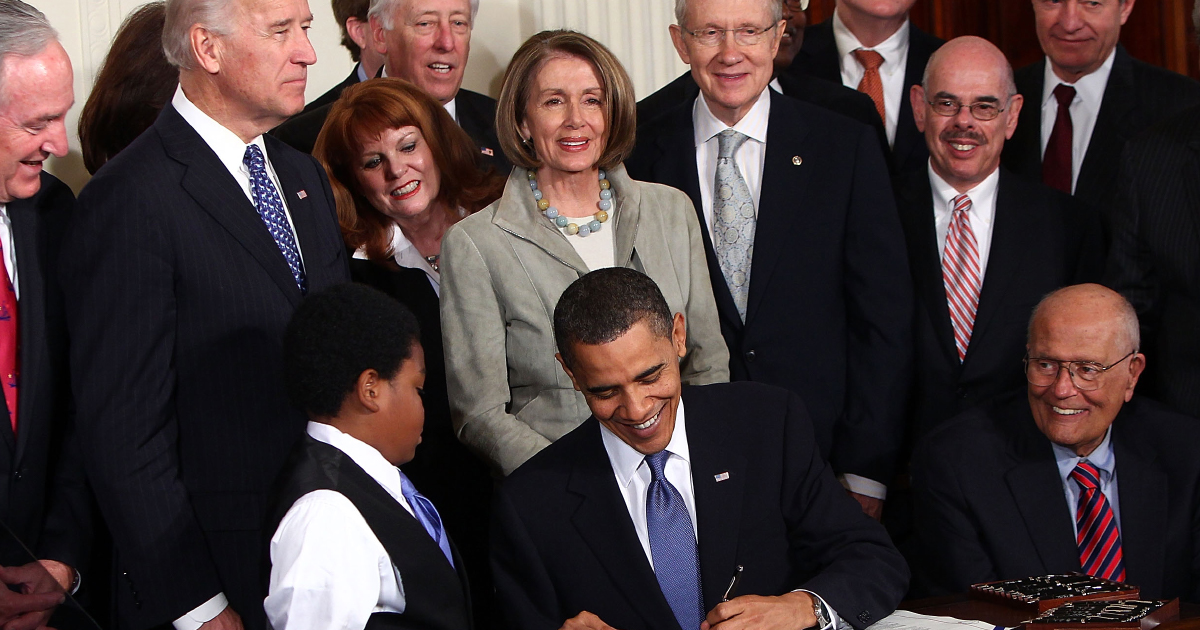 Speaker Nancy Pelosi stands behind President Barack Obama as he signs the Affordable Care Act, March 23, 2010.
Some Democrats are committing to voting for someone other than Rep. Nancy Pelosi (D-CA) for Speaker of the House in a letter released today. It includes some who committed to the "change in leadership" on the campaign trail, and one signer who is not yet officially elected.
CNN's Manu Raju posted the letter on Twitter, Monday, and noted that Rep. Marcia Fudge (D-OH) is conspicuously absent. Fudge has the support of several Democrats to challenge for Speaker.
There are only sixteen signatures, including newsworthy newcomers like Anthony Brindisi of New York and Joe Cunningham of South Carolina. It also includes Ben McAdams, who not only hasn't won, but is trailing.
Anti-Pelosi faction finally releases letter saying these Dems are "committed to voting for new leadership." It is signed by 16 members, including Utah Democrat Ben McAdams whose race has not been called. Marcia Fudge's signature is not on the letter pic.twitter.com/oVRKAWQWPx

— Manu Raju (@mkraju) November 19, 2018
Here is the text, along with the image of the signatures.
As we head toward the 116th Congress and reclaim our Democratic majority, we believe more strongly than ever that THe time has come for new leadership in our Caucus.

We are thankful to Leader Pelosi for her years of service to our Country and to our Caucus. She is a historic figure whose leadership has been instrumental to some ofour party's most important legislative achievements.

However, we also recognize that in this recent eleciton, Democrats ran and won on a message of change. Our majority came on the backs of candidates who said that they would suport new leadership because voters in hard-won districts, and across the country, want to see real change in Washington. We promised to change the status quo, and we intend to deliver on that promise.

Therefore, we are committed to voting for new leadership in both our Caucus meeting and on the House Floor.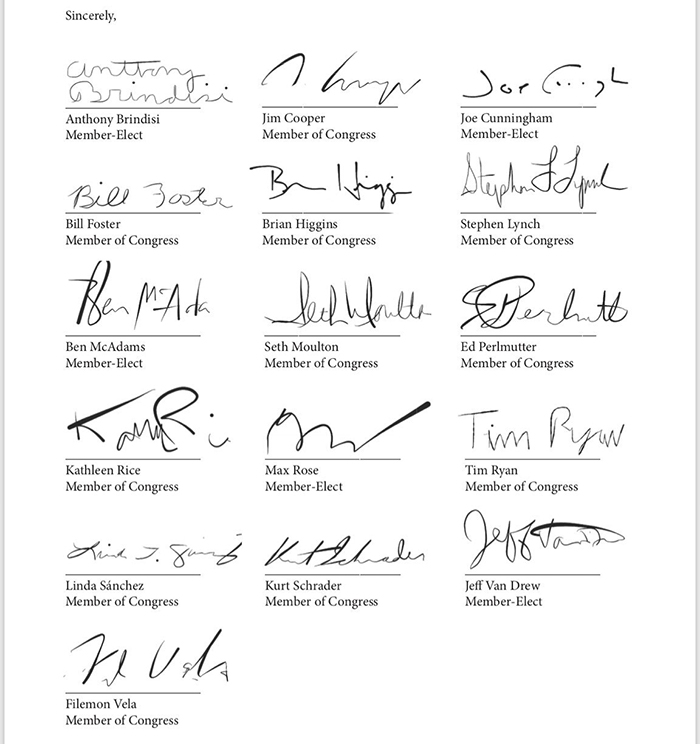 The topic of a challenge to Pelosi is a hot one and came up on Fox News Channel's Outnumbered on Monday, during which segment they noted that Pelosi's supporters include non-politicians like tennis star Martina Navratilova.
They showed a clip of newly elected Mikie Sherrill of New Jersey, who has been very outspoken throughout her campaign on the topic.
Her signature was also conspicuously absent in the above letter.
You can watch above, via Fox News.
[Featured Photo by Win McNamee/Getty Images]
—
Follow Caleb Howe (@CalebHowe) on Twitter
Have a tip we should know? tips@mediaite.com