Berkeley Cancels Planned Lecture By Conservative Writer David Horowitz, Citing Past Violence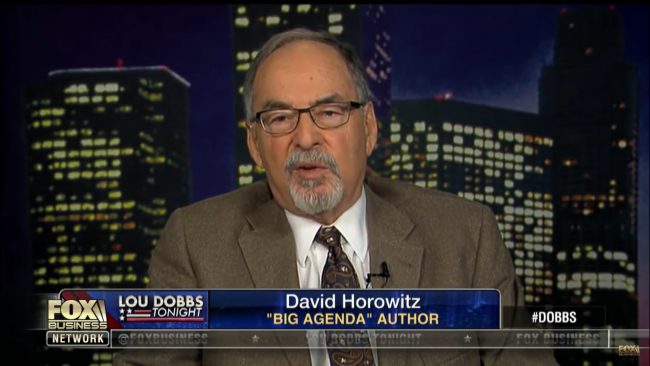 A group of conservative undergraduates at University of California, Berkeley cancelled a planned lecture of author David Horowitz, after the administration reportedly interfered with the event's planning.
KPIX reported today on the cancellation. The TV outlet quoted a spokesman for the campus chapter of the College Republicans, who emphasized, "There is such a thing as the heckler's veto. Basically, if they're loud enough and violent enough, then they succeed in shutting down your event."
Earlier in 2017, leftists at the liberal institution rioted outside an event featuring controversial blogger Milo Yiannopoulos. College Republicans at Berkeley suffered harassment and vandalism of their signs during the subsequent month.
The KPIX report pointed out that "the university's efforts to prevent an encore of the violent protests…have, according to campus Republicans, stifled free speech and made it increasingly difficult to bring conservative thinkers" to the school.
A spokesman for U.C. Berkeley underlined, "We're sorry they had to cancel it." He went on to claim, "It has nothing to do whatsoever with the speaker's perspective and everything to do with what law enforcement professionals believed needed to be done to provide a safe and secure event."
Townhall.com's Guy Benson also spotlighted the cancellation in a Thursday post, and cited a press release from Horowitz that detailed what happened:
…UC administrators insisted Horowitz could speak only at 1PM when afternoon classes are starting and most students would have difficulty attending. The UC police department also instructed Horowitz and the CRs not to advertise the location of the event but to keep it secret until just before the event itself… The Berkeley College Republicans agreed to these onerous restrictions under duress, but they were still blindsided by the University's last-minute bill for security amounting to $5788—which the university claimed was the 'bare minimum'—and an estimated $2000+ for rental of the room the University insisted on which was a half-mile away.
[image via screengrab]
Have a tip we should know? tips@mediaite.com