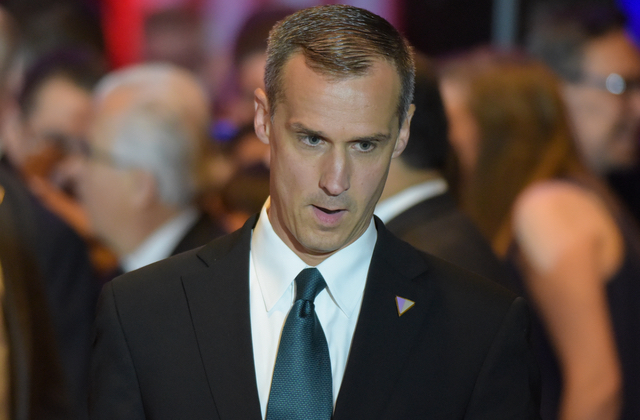 The latest report on the Donald Trump campaign/Russia puzzle, if true, makes everything a lot more interesting and complicated. Chuck Ross of The Daily Caller is reporting that "multiple sources" have told him that the Trump staffer who brought suspected Russian agent Carter Page into the campaign is former campaign manager Corey Lewandowski. According to the report, it was Lewandowski that introduced Page to campaign policy director Sam Clovis "sometime in late 2015 or early 2016":
During the brief encounter, which occurred in New York City, Lewandowski suggested that the two get to know each other. Page, the managing partner of Global Energy Partners, an energy consulting firm, would join the campaign as an adviser several months later.
In his interview on CNN yesterday, Jake Tapper asked him if either Clovis or Paul Manafort was his first contact. Page declined to disclose the name of the person who brought him on.
Lewandowski did not initially respond to the Daily Caller's requests for comment, but he did reach out after their story was published. "I would recall a meeting, most likely," he said. "I don't recall that meeting ever taking place, because I don't think it ever took place. What I'm saying is I've never met [Page], and I will testify under oath, to the best of my recollection, I have never met him."
Previously, Lewandowski had also denied any contact with Page during interview with Jeanine Pirro on Fox News last month. "I've never met or spoken to Carter Page in my life," he said. "I was on the campaign for 18 months, I never met the guy, and for anybody to say otherwise is factually inaccurate. I don't know who Carter Page is, I never had a conversation with Carter Page, I never met Carter Page, and anybody who says otherwise is not being truthful."
[Photo: a katz / Shutterstock.com]
Have a tip we should know? tips@mediaite.com