Birthers See Conspiracy in Death of Hawaiian Official Who Released Obama's Birth Certificate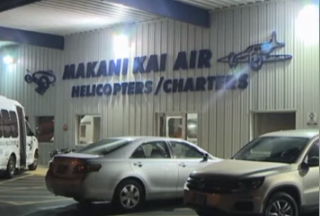 Do birthers think they're living within the highly-improbable, politically murderous world of the TV show Scandal? It certainly appears that way, following the news that Hawaiian State Health Director Loretta Fuddy was the sole fatality in a small plane crash Wednesday. You see, Fuddy was the official responsible for releasing President Barack Obama's long-from birth certificate in 2011, so how could her death two later be a coincidence?
As soon as USA Today broke the story wide on its website, conspiracy theory sites like WorldNetDaily began posting their own pieces questioning the conventional wisdom that the plane crash and Fuddy's death were an accident. In addition, some of the most extreme birther reactions were compiled by ObamaConspiracy.org
WND manages to disparage Fuddy in the first sentence of their story about her death: "A key Hawaii official in the dispute over Barack Obama's birth certificate – who lifted state restrictions to allow the White House to present the document to the public – has died in a plane crash."
Attorney Orly Taitz, who became one of the most prominent voices in the birther movement, issued a press release that called on "8 courts and judges who received her cases to rule expeditiously on the merits and review the evidence of forgery and theft in Obama's IDs before more people die in strange accidents."
In his piece about the birther reaction, The Wire's Philip Bump points out that "killing someone by crashing a plane without hurting anyone else on board is a pretty remarkable feat — one that would be much harder than, say, crashing a car or shooting someone in a 'mugging.'" He adds, "None of it makes any sense, but then neither does the existence at this late date of people insisting that Obama was born outside of the United States."
We can't expect the birthers to react rationally to anything that could help fuel their delusions and further alienate President Obama from the America they know and love so well, even if it takes turning a woman they once despised for proving them wrong into a martyr for their ridiculous cause.
Watch video about the crash below, via AP:
UPDATE (5:55pm ET): King of the birthers Donald Trump has weighed in on Twitter. Note the use of quotation marks around the words "birth certificate":

[Ed. note: This post has been updated to reflect that ObamaConspiracy.org is a site that compiles and debunks conspiracies about President Obama.]
[h/t The Wire]
[photo via screengrab]
— —
>> Follow Matt Wilstein (@TheMattWilstein) on Twitter
Have a tip we should know? tips@mediaite.com