'Bite Me Jew Boy' Email Starts War of Words Between NBC and Right-Wing Think Tank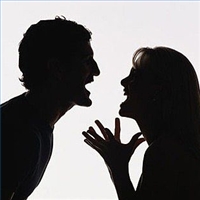 Alex Rosenwald, the director of media outreach for Americans for Limited Government, included NBC producer Jane Stone on a mass email to different news organizations attempting to drum up attention for content on the libertarian think tank's website about ACORN. And that's all anybody can agree on.
ALG claims that Stone replied to Rosenwald, writing "Bite me Jew Boy." NBC claims Stone simply wrote "Take me off this list!"
Steve Capus, president of NBC News, has stepped in to put a stop to ALG's slanderous allegations. Or to "protect what is indefensible with hysterical, frantic accusations," if you ask Carter Clews, ALG's director of communications.
Politico's Michael Calderone has been keeping up with the back and forth.
"Somebody, on the other end, I'm assuming, took the return stamp from the email and then put in this hateful message," Capus told Calderone. "I don't know who did it. It's outrageous to suspect that somebody from NBC News would do it." Meanwhile, Clews said that "This email has left a digital footprint that is undeniable. We did our due diligence. We have confirmed that it indeed came from NBC's server and Jane Stone's email address."
But the NBC camp has done its own due diligence. An NBC statement, via Politico:
Americans for Limited Government has chosen to launch an outrageous, reckless attack and smear campaign against an NBC News employee. Faced with irrefutable evidence that our employee did nothing more than ask to be removed from an email mailing list, the organization has maliciously published a fabricated email.

Our employee never sent any such email. She is completely innocent of the outrageous charges and is being used by an organization to make a self-serving point. This is a shameless, hateful and defaming act which should be roundly denounced.
The he said–she said can only go on so long. Both sides should trot out their evidence now that this has become public and Stone's reputation is on the line. In the meantime, ALG has gotten some serious face time from a major news company. But will all the buzz turn into embarrassment once the case is closed on 'Bite me Jew Boy'?
Have a tip we should know? tips@mediaite.com