Blue-Check Twitter Outraged After CNN Hires Fmr Sessions Spox as Political Editor: 'What the Literal F*ck?'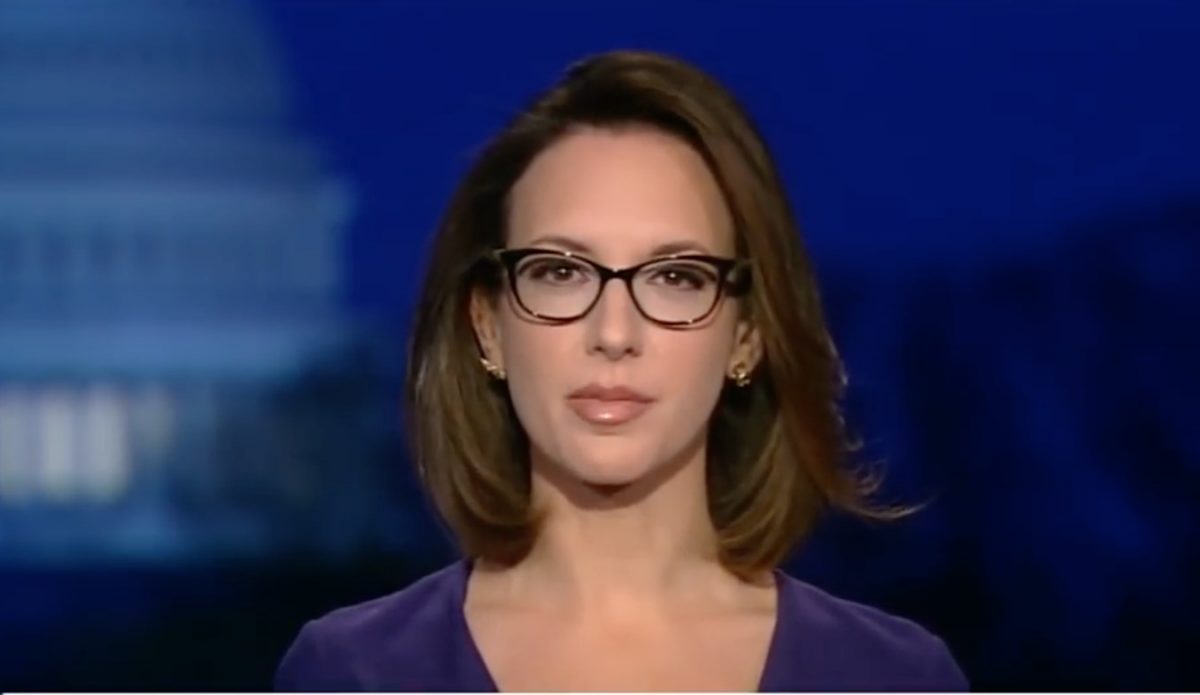 CNN is hiring Sarah Isgur Flores, a former leading spokeswoman for the Department of Justice, to join their team next month to help coordinate coverage in the upcoming 2020 election. Politico reported on Tuesday that Flores will join the network as a political editor after she previously served as the top DOJ surrogate while it was helmed by former Attorney General Jeff Sessions.
The move is intriguing, since Flores is a political operative by trade, having worked as a strategist for numerous Republican figures but never holding a career in journalism before. In addition, Flores' role is reportedly not going to involve coverage of the Justice Department.
Flores frequently defended Sessions from critics throughout his time as AG, and she has criticized Donald Trump on more than one occasion despite working within the president's administration. Nonetheless, Trump continues to bash CNN on a regular basis, and Politico reports that some people are talking about whether Flores was a leaker.
Isgur's discussions with the network have sparked a whisper campaign among Trump supporters in and out of the government who are arguing — with no evidence — that she was the source of damaging leaks against the administration.
In any event, media observers have taken notice of this development, and a lot of people wonder if Flores is suited for this job based on her track record.
This also doesn't include her work for Jeff Sessions https://t.co/B4jXhLhzBs

— Ryan Grim (@ryangrim) February 19, 2019
CNN's new political editor has worked for every Republican but hasn't done any journalism pic.twitter.com/2q1oAgj7dB

— Simon Maloy (@SimonMaloy) February 19, 2019
Former Sessions spokeswoman Sarah Isgur "is joining the network as a political editor next month, where she will coordinate political coverage for the 2020 campaign […] Isgur has no experience in news but a long history as a political operative."

— Andrea González-Ramírez (@andreagonram) February 19, 2019
What the literal f*ck #CNN … how will reporters feel about being given editorial direction from someone who worked within the @realDonaldTrump admin??? https://t.co/wpJG1mf0zg

— Kurt Bardella (@kurtbardella) February 19, 2019
are you kidding me, cnn?
are. you. effing. kidding. me?https://t.co/NUmXWEGctN

— Oliver Willis (@owillis) February 19, 2019
Wonder how CNN's coverage of immigration and race issues will be affected by JEFF SESSIONS' FORMER SPOKESWOMAN coordinating their 2020 coverage https://t.co/fbYHLn5Edv

— Elise Foley (@elisefoley) February 19, 2019
Today in extremely stupid decisions, @CNN is making a former Sessions DOJ spox and Republican political operative with no journalism experience its politics editor, overseeing 2020: https://t.co/Mwc5DM6b5M

— ꜱᴀᴍ ᴛʜɪᴇʟᴍᴀɴ (@samthielman) February 19, 2019
This will raise some eyebrows in Trumpworld…. Ex-Sessions spokeswoman to join CNN as political editor https://t.co/yFoqLG8DXm

— Jonathan Swan (@jonathanvswan) February 19, 2019
Donald Trump being in office is good for CNN executives and for the executives at the larger AT&T conglomerate, and they are hiring Jeff Sessions' top flack to help run their 2020 coverage.https://t.co/xAFehKJYUv

— Matthew Yglesias (@mattyglesias) February 19, 2019
— —
>> Follow Ken Meyer (@KenMeyer91) on Twitter
Have a tip we should know? tips@mediaite.com