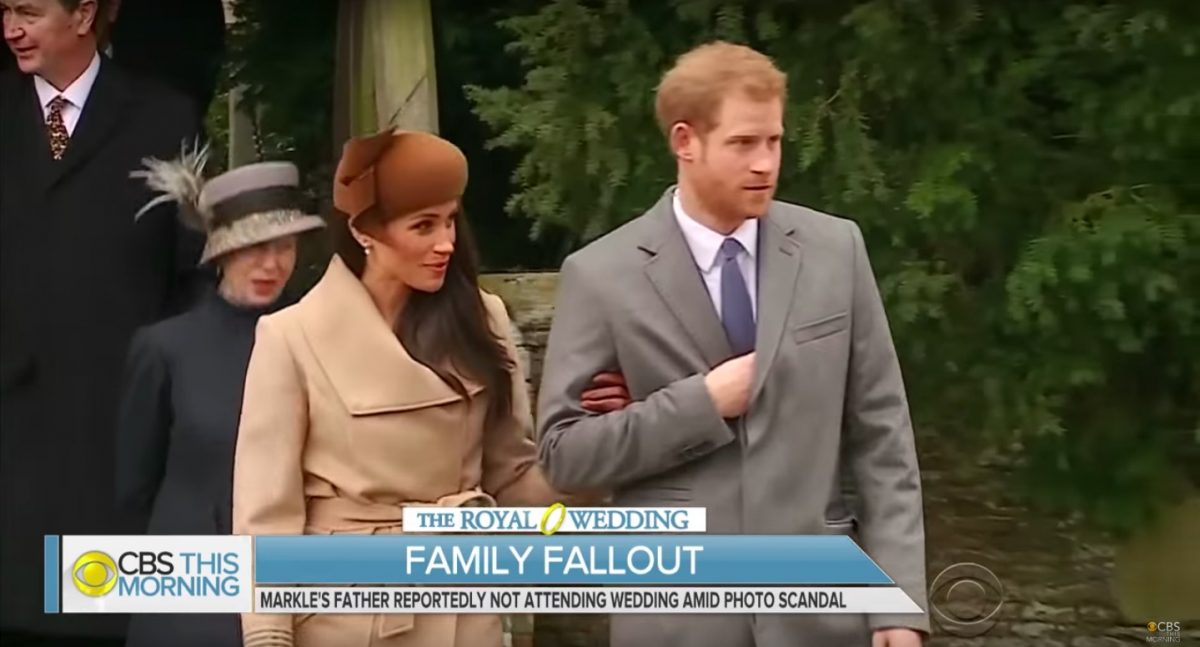 It ain't always easy to be a royal, and the pap has been pretty brutal to Thomas Markle, father of the princess-to-be, Meghan Markle. Potentially as a result, Markle has decided, as of Monday, to bow out of the royal wedding and not walk his daughter down the aisle.
However, TMZ reports that Markle has changed his mind and would like to walk Meghan down the aisle, but that he's currently in the hospital after suffering a heart attack a week earlier. If he's well enough to go to England, he will be the one to hand her off to Prince Harry.
TMZ reports that Markle told them he didn't want to embarrass his daughter or the Royal Family by attending.
How did this come about? Markle agreed – at the urging of Meghan's half-sister, Samantha Grant (who hates Meghan, P.S.) – to have some photos taken of him in a positive light after paparazzi photos came out of him in unflattering scenarios, including buying beer and looking slovenly. He later regretted this choice, thought the new photos looked "stupid and hammy," and reportedly felt such shame about it that he doesn't want to be part of the wedding anymore.
Kensington Palace issued a statement late Monday following reports that Markle would not be in the ceremony pleading for him to be treated with dignity.
"This is a deeply personal moment for Ms. Markle in the days before her wedding. She and Prince Harry ask again for understanding and respect to be extended to Mr. Markle in this difficult situation," the statement read.
So now tabloids are running wild with speculation about who will walk the American actress down the aisle if not her father; her mother, Doria Ragland, is a popular frontrunner.
[image via screengrab]
Have a tip we should know? tips@mediaite.com