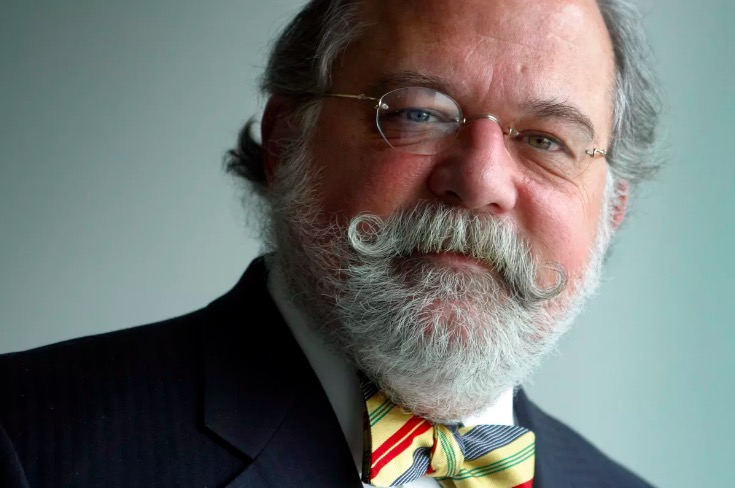 President Donald Trump's White House lawyer Ty Cobb is retiring from his post, likely at the end of the month, according to a New York Times report published Wednesday afternoon. The attorney, who told the Times he let the president know of his intentions to retire weeks ago, will be replaced by Washington lawyer Emmet T. Flood, who represented former President Bill Clinton throughout his impeachment.
"It has been an honor to serve the country in this capacity at the White House," Cobb told the paper. "I wish everybody well moving forward."
Via the NYT:
Mr. Flood is expected to take a more adversarial approach to the investigation than Mr. Cobb, who had pushed Mr. Trump to strike a cooperative tone. Mr. Flood initially spoke with the White House last summer about working for the president, but the talks ultimately fell apart because Mr. Flood did not want to deal with Mr. Trump's longtime New York lawyer, Marc E. Kasowitz, who was overseeing the president's dealings with the special counsel at the time.

Mr. Flood's hiring has not been made final, the people cautioned, noting Mr. Trump's practice of reneging on personnel decisions after they are reported in the press.
Earlier on Wednesday morning, the White House lawyer said a sit-down interview between Trump and Special Counsel Robert Mueller is "certainly not off the table" during a Wednesday interview with ABC News.
"It's certainly not off the table and people are working hard to make decisions and work towards an interview," Cobb said on the Wednesday morning episode of ABC's "Powerhouse Politics" podcast.
Lawyers for the president have sparred over whether he should meet with the Special Counsel to discuss possible connections his 2016 campaign had with Russian officials that he may have been aware of. Trump first hired Cobb in July 2017 to lead his administration's response to the ongoing Russia probe. In a statement, White House Press Secretary Sarah Huckabee Sanders said "For several weeks Ty Cobb has been discussing his retirement and last week he let Chief of Staff Kelly know he would retire at the end of this month."
[image via screengrab]
—
Follow Chris Riotta (@ChrisRiotta) on Twitter
Have a tip we should know? tips@mediaite.com