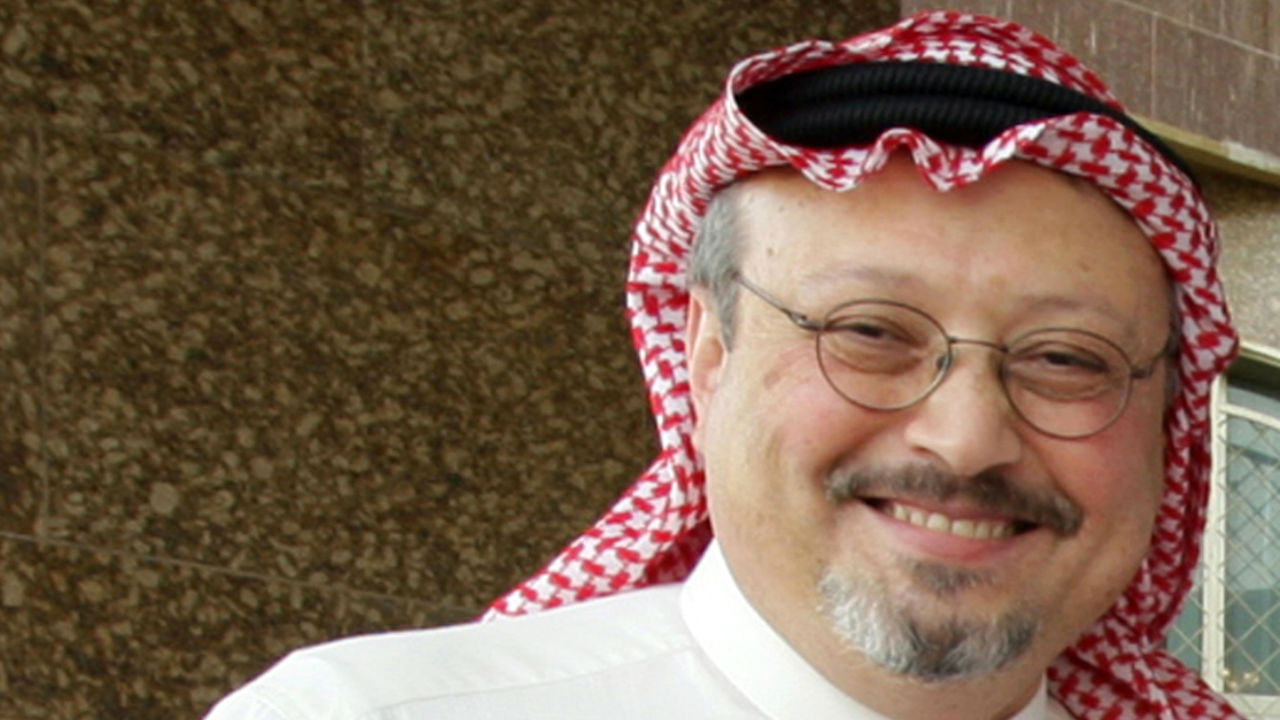 The U.S. Treasury Department announced Thursday that they are placing sanctions on 17 Saudi government workers for the murder of Washington Post contributor Jamal Khashoggi.
"These individuals who targeted and brutally killed a journalist who resided and worked in the United States must face consequences for their actions," said Treasury Secretary Steven Mnuchin in a statement.
Those sanctions, though, do not seem to be enough to satisfy one notable critic of the U.S. handling of Khashoggi's murder. Karen Attiah, the Washington Post editor with whom Khashoggi worked closely, says President Donald Trump's legacy will be marred forever if his administration doesn't take greater action against Saudi Arabia.
Saudi and Turkish prosecutors are still in dispute over the details of how exactly Khashoggi was killed in Istanbul and then had his dismembered body carried out of Saudi consulate.
Saudi officials say they are pursuing the death penalty for five of the people involved in Khashoggi's death — which they now claim happened because he received a sedative overdose after getting into a fight with embassy officials. In the meantime, Turkish officials are calling for an international tribunal while touting evidence which suggests Mohammed bin Salman sent a hit squad to Istanbul, and that they called the crown prince's aides afterwards to confirm Khashoggi's death.
Attiah, on Twitter, highlighted an October report saying the CIA intercepted Saudi government intelligence suggesting they plotted Khashoggi's execution for some time. She also slammed the Trump administration for not putting more pressure on the Saudi Royal Family, saying continued non-action will be a "moral (blood) stain" for POTUS.
CIA had intelligence that the the Saudis had a plot to lure and capture #Khashoggi. A plan that went all the way to MBS.

If the Trump administration allows the masterminds behind Jamal's murder to go free, history will record this as a moral (blood) stain on this presidency.

— Karen Attiah (@KarenAttiah) November 15, 2018
Again, this is complete bullshit.

And shame on John Bolton for rushing to say that the Crown Prince was not implicated. Virtually impossible that MBS had no knowledge of the plan to kill #khashoggi.

Trump administration's (non) actions on Jamal's case puts lives in danger. https://t.co/VcB1xGog9y

— Karen Attiah (@KarenAttiah) November 15, 2018
"The crown prince of Saudi Arabia, Mohammed bin Salman, ordered an operation to lure Washington Post columnist Jamal #Khashoggi back to Saudi Arabia from his home in Virginia and then detain him, according to U.S. intelligence intercepts of Saudi officials discussing the plan."

— Karen Attiah (@KarenAttiah) November 15, 2018
For all those who want to claim that the crown prince is innocent of any wrongdoing— CIA intercepted plans from the Crown Prince to lure and kidnap Jamal #Khashoggi from his home in Virgina: https://t.co/JEPtEwrnUf

— Karen Attiah (@KarenAttiah) November 15, 2018
Those tweets were posted prior to the announcement of the sanctions. Attiah, subsequently, tweeted the following:
They murdered a US resident, with dual US citizen children, who wrote for a US paper, in a Saudi diplomatic building in Turkey. This is a goddamn international crime and should be investigated as such. https://t.co/xmw4ErzfFT

— Karen Attiah (@KarenAttiah) November 15, 2018
1) who are these 17 individuals and what is their connection to the murder?

2) If Saud Al Qahtani (@saudq1978) is now on a sanctions list and directly implicated in Jamal's murder and targeting, why is @Twitter @verified @policy still allowing him to have an active account??? https://t.co/5sDQBfjLty

— Karen Attiah (@KarenAttiah) November 15, 2018
Sick to my stomach all over again. #khashoggi

— Karen Attiah (@KarenAttiah) November 15, 2018
Sanctions will not fix this. It's not enough. #justiceforjamal https://t.co/gJND4qyzN5

— Karen Attiah (@KarenAttiah) November 15, 2018
[Photo via Getty Images]
— —
>> Follow Ken Meyer (@KenMeyer91) on Twitter
Have a tip we should know? [email protected]