British NYT Reader Slams 'Total Lack of the Compassion and Respect' in Trump Jr.'s London Tweet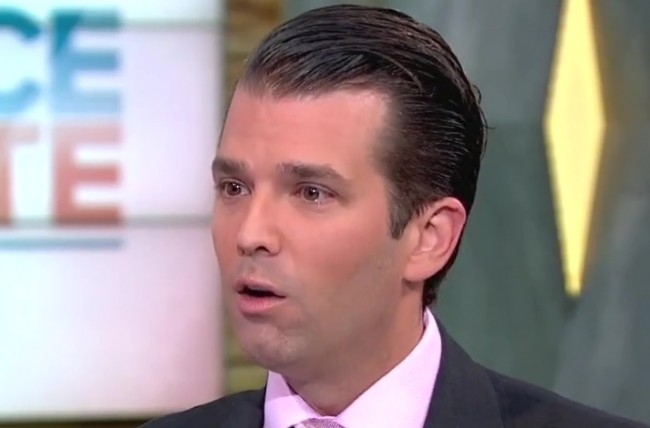 In the aftermath of the attack in London this week, Donald Trump Jr. issued a tweet.
You have to be kidding me?!: Terror attacks are part of living in big city, says London Mayor Sadiq Khan https://t.co/uSm2pwRTjO

— Donald Trump Jr. (@DonaldJTrumpJr) March 22, 2017
As The New York Times pointed out, the son of the president quoted Mayor Sadiq Khan words. The article in question referred to last fall's bombing in New York. Khan was saying that preparedness for such attacks is part of living in a global city.
In a letter to the editor written in response to the Times's report on the tweet, a British reader said this:
To the Editor:

Re "President's Son Criticizes London Mayor, to Some Britons' Dismay" (news article, March 23):

I am a Brit who is incandescent with rage after reading about Donald Trump Jr.'s tweet in response to the recent terror attack.

The total lack of the compassion and respect that is surely to be expected from a president and his offspring is unacceptable in a civilized world. In two short months we have seen America reduced from the leader of the Western world to the pariah of the Western world. Are Americans proud of this change? Surely not — certainly not those Americans of my acquaintance.

It is important for people like me to make their feelings known. It is equally important for the many honorable Americans to respond, to stand up and be counted. Enough is enough.

MALCOLM GERLOCH
CANBERRA, AUSTRALIA
He said that in only two months, America has fallen in the eyes of people around the globe and indicated that Americans need to stand up to the First Family for their part in it.
 [image via screengrab]
——
Have a tip we should know? tips@mediaite.com