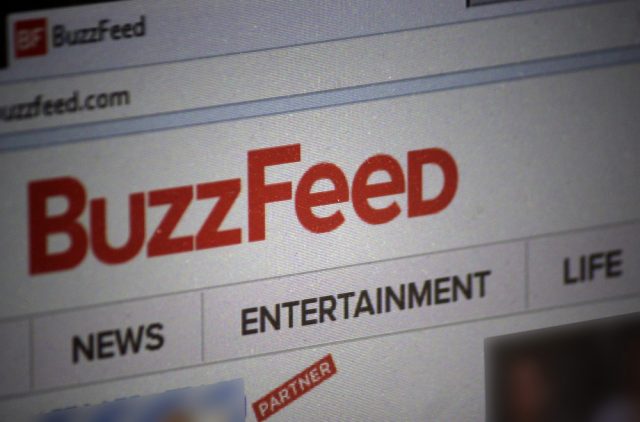 BuzzFeed is set to layoff 15 percent of its staff, The Wall Street Journal first reported Wednesday.
The cuts could affect some 250 staffers, the Journal reported.
In a memo to staff, BuzzFeed CEO Jonah Peretti announced the "sad news."
"[We] are doing layoffs at BuzzFeed next week," Peretti wrote. "We well be making a 15% overall reduction in headcount across the company."
Memo from buzzfeed ceo @peretti after wsj lay-off story pic.twitter.com/4yPEapDNZE

— Peter Kafka (@pkafka) January 23, 2019
The BuzzFeed CEO, who co-founded the website in 2006, apologized to staff for the cuts and promised to provide more details next week.
CNN reported that the layoffs will touch a number of departments, including the news division. A source told the outlet that around 220 of the media company's 1,450 employees would be cut.
"Staffers have been bracing for bad news for days," CNN reported. "Employees had learned senior editors were being flown into BuzzFeed's New York City offices and cuts to staff were widely speculated about internally."
Have a tip we should know? [email protected]
Aidan McLaughlin - Editor in Chief