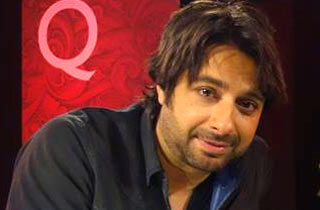 Yesterday, the Canadian Broadcasting Corporation (CBC) announced that it was firing its star talk radio host, Jian Ghomeshi, after it learned of multiple allegations of sexually aggressive, sometimes violent behavior towards at least three women.
According to The Star, CBC executives fired Ghomeshi after learning about the allegations and, "in CBC's judgment precludes us from continuing our relationship with Jian Ghomeshi," CBC spokesman Chuck Thompson told them.
They also detailed the full set of allegations against Ghomeshi, who requested anonymity for fear of retaliation:
The three women interviewed by the Star allege that Ghomeshi physically attacked them on dates without consent. They allege he struck them with a closed fist or open hand; bit them; choked them until they almost passed out; covered their nose and mouth so that they had difficulty breathing; and that they were verbally abused during and after sex.

A fourth woman, who worked at CBC, said Ghomeshi told her at work: "I want to hate f— you."

…In one woman's case, she visited Ghomeshi at his Toronto home and alleges as soon as she walked into his house he suddenly struck her hard with his open hand, then continued to hit her and choked her. The woman alleges Ghomeshi repeatedly beat her about the head and choked her.

The Star's interviews of the women were lengthy. The women, all educated and employed, said Ghomeshi's actions shocked them.

Another woman, who described a similar alleged attack, said that in the lead-up to their date Ghomeshi "warned me he would be aggressive."

"I thought this meant he would want to pull my hair and have rough sex. He reassured me that I wouldn't be forced. (Later) he attacked me. Choked me. Hit me like I didn't know men hit women. I submitted."
Before the story broke or the CBC announced his dismissal, however, Ghomeshi, the host of the popular radio show Q, announced on Facebook that he would sue the CBC for $50 million dollars for breach of contract. In an attempt to get ahead of the story, Ghomeshi called the allegations part of an "orchestrated campaign" against him, commandeered by a "jilted" ex-girlfriend.
He also admitted that he did enjoy "unsavoury aggressive acts" in the bedroom — describing them at one point as " a mild form of Fifty Shades of Grey or a story from Lynn Coady's Giller-Prize winning book" — but insisted that they were always consensual:
Let me be the first to say that my tastes in the bedroom may not be palatable to some folks. They may be strange, enticing, weird, normal, or outright offensive to others. We all have our secret life. But that is my private life. That is my personal life. And no one, and certainly no employer, should have dominion over what people do consensually in their private life.

And so, with no formal allegations, no formal complaints, no complaints, not one, to the HR department at the CBC (they told us they'd done a thorough check and were satisfied), and no charges, I have lost my job based on a campaign of vengeance. Two weeks after the death of my beautiful father I have been fired from the CBC because of what I do in my private life.
Interestingly enough, Ghomeshi also claimed that a Canadian news outlet had investigated their claims and subsequently did not publish the story. But the news outlet in question (The Star) eventually did so after learning of his "extraordinary statement on Facebook on Sunday evening."
Given "his high public profile in Canada, we now believe it is in the public interest to detail those allegations, which appear to have led directly to his sudden firing from the CBC," they wrote.
[h/t Gawker]
[Image via Jian Ghomeshi/Facebook]
—
>> Follow Tina Nguyen (@Tina_Nguyen) on Twitter
Have a tip we should know? tips@mediaite.com