CNN's Don Lemon on Criticism from Liberals: I'm Not an Activist, I'm a Journalist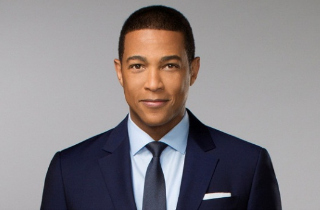 CNN's Don Lemon knows how to get people talking, and in a new interview with New York Times Magazine, he talks about the criticism he's gotten from the left and how little he gets offended these days.
Recently, Lemon's comments about the Spring Valley police incident––which were really just along the lines of "let's wait for more information to come out"––got intense blowback and led to a petition signed by thousands demanding he be fired.
Ana Marie Cox asked Lemon about how he always seems to be "upsetting people on the left." He responded, "No one asks Jake Tapper or Wolf Blitzer to be the spokesperson for any particular group. I'm not an advocate or an activist. I'm a journalist."
He likes the idea of a "judgment-free zone" where people can voice their opinions and have an honest dialogue, but he also still thinks that there's a vein of intolerance on the left. "If you don't make room for the possibility that you can be intolerant," Lemon said, "then there is a fairly good chance that you are."
And this is what Lemon had to say about how his propensity for asking unconventional questions has raised his profile:
I am not setting out to be a provocateur. I am setting out to inform people and to get people to think. I do think my career has been helped, because part of my job is to get people to have discussions.
He recently said of college protesters that if they want a safe space, they should just stay home.
You can read Lemon's full interview here (but before you click, guess how many paragraphs it takes before the black hole comes up).
[image via CNN]
— —
Follow Josh Feldman on Twitter: @feldmaniac
Have a tip we should know? tips@mediaite.com
Josh Feldman - Senior Editor