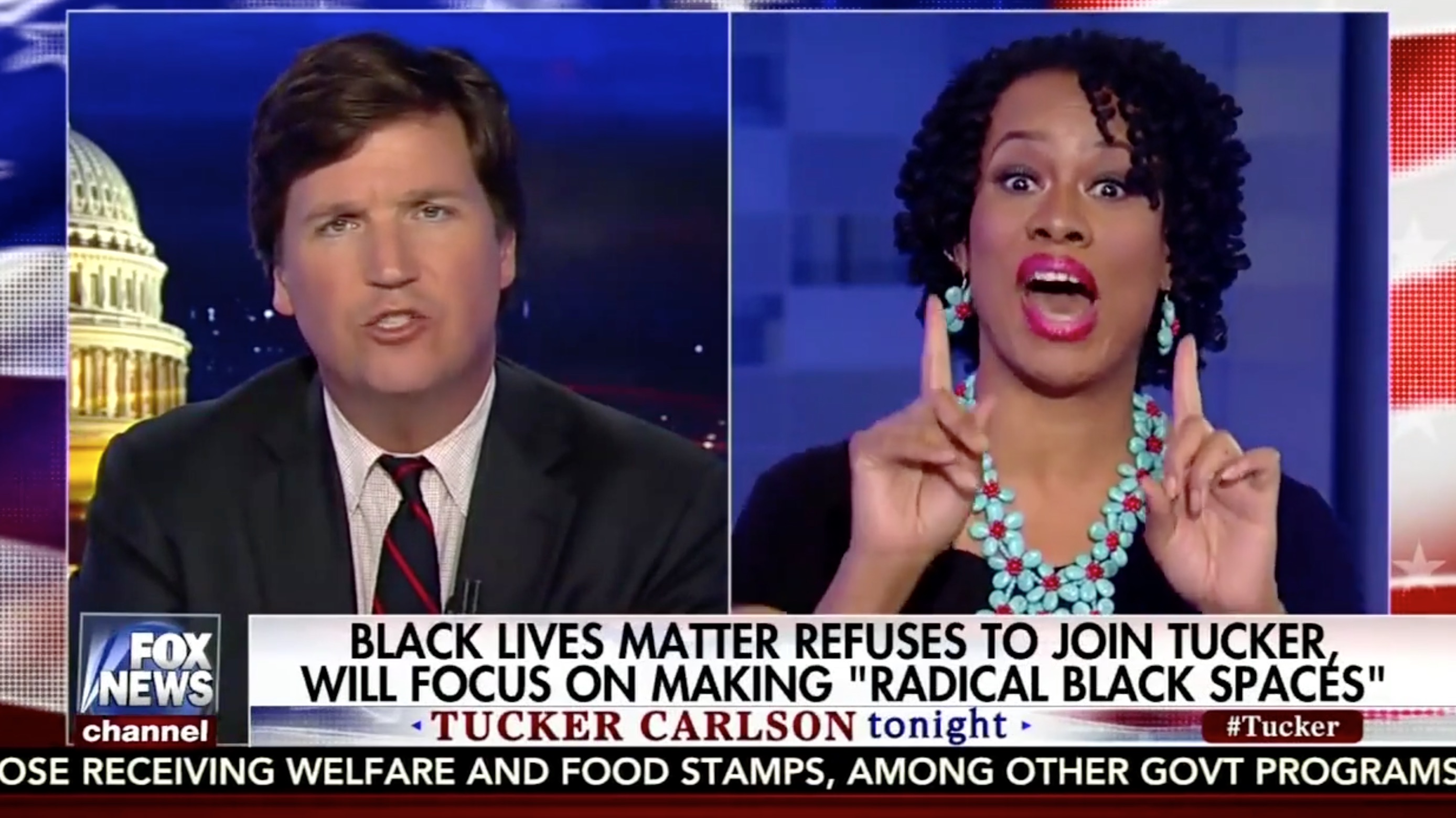 Political commentator Lisa Durden was suspended as a professor at Essex County College  after she made an appearance on Tucker Carlson Tonight.
You may recall Durden sparring with Tucker Carlson earlier this month to defend Black Lives Matter not allowing non-blacks to attend their Memorial Day party in New York City. The interview was so bizarre that Carlson concluded it by calling her "demented."
When she arrived on the New Jersey campus on June 8, two days after she appeared on Fox News, she was told to cancel her classes and report to Human Resources.
Durden was given a letter, signed by the vice president of academic affairs Jeffrey Lee, that said she was suspended "until further notice."
"They did this to humiliate me," Durden reacted. "Essex County College publicly lynched me in front of my students."
While the letter didn't directly mention her appearance on Fox News, administration officials brought it up to her in person.
There is currently an online petition for Essex County College to reinstate Durden, which so far has over 800 signatures.
When asked to comment on Durden's firing, Lee told this to the press.
"The college promotes a community of unity that is inclusive of all. The general counsel has handled this matter in a way that complies with New Jersey state law. I am not at liberty to provide further details."
Carlson addressed the firing on his show Tuesday night and while he said that he almost never applauds the firing of anyone on his show, he called the fact that she taught kids "insane."
Have a tip we should know? tips@mediaite.com