Conan Cut "Diff'rent Strokes"-Themed Number From Show After Death of Gary Coleman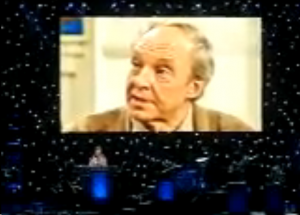 Yesterday I wondered if Conan O'Brien would cut a key bit from his stage act because it was based on the show "Diff'rent Strokes" — which starred then-child actor Gary Coleman, who died late last week. Today we have an answer: Yes, he did.
In previous shows as part of his act, Conan would strut out onto the stage in an exact replica of the shiny purple-paisley shiny leather outfit Eddie Murphy wore in "Raw," make a few jokes about how it was perfect for attracting groupies (with Andy Richter filming volunteers from the audience – don't worry, it's not as creepy as it sounds), and then he'd head over to the piano and perform what he said was the beginnings of a song he'd been writing for 18 years. He'd start to play a soft love song, which began: "I met a young girl, in the South of Spain/And in the right light, she looked like Conrad Bain" — and from there the song built in absurdity as Conan sang about Bain, his loveliness, and the 80s sitcom he once starred as the father on: Diff'rent Strokes.
The show was cut from last night's show at Radio City Music Hall, as well as from this past weekend's shows in Atlantic City. Obvious reason: in this new context, the joke suddenly wasn't all that funny. ("I'm looking for things that rhyme with 'Bain,' or 'Strokes,' or 'Whatchoo talkin' 'bout, Willis?'") Perhaps with some retooling they can redo the song with "Lil' Wayne." In the meantime, apparently it was a lot easier to cut this one song than to rewrite the entirety of Avenue Q. You know what they say: What might be right for you, may not be right for some.
The video is below — and in much-better HD here — and it was a big part of the act, just as much of a set piece as Conan singing his version of "On The Road Again" or "I Will Survive." After the song, a giant life-size cardboard cutout of Conrad Bain was carried on stage and put in the lobby of the theater by a suggestion box, for audience-contributed lyrics. That didn't happen this time, either.
Have a tip we should know? tips@mediaite.com