Confidential Docs Reveal Brett Kavanaugh Questioned Whether Roe V. Wade is Considered Settled Law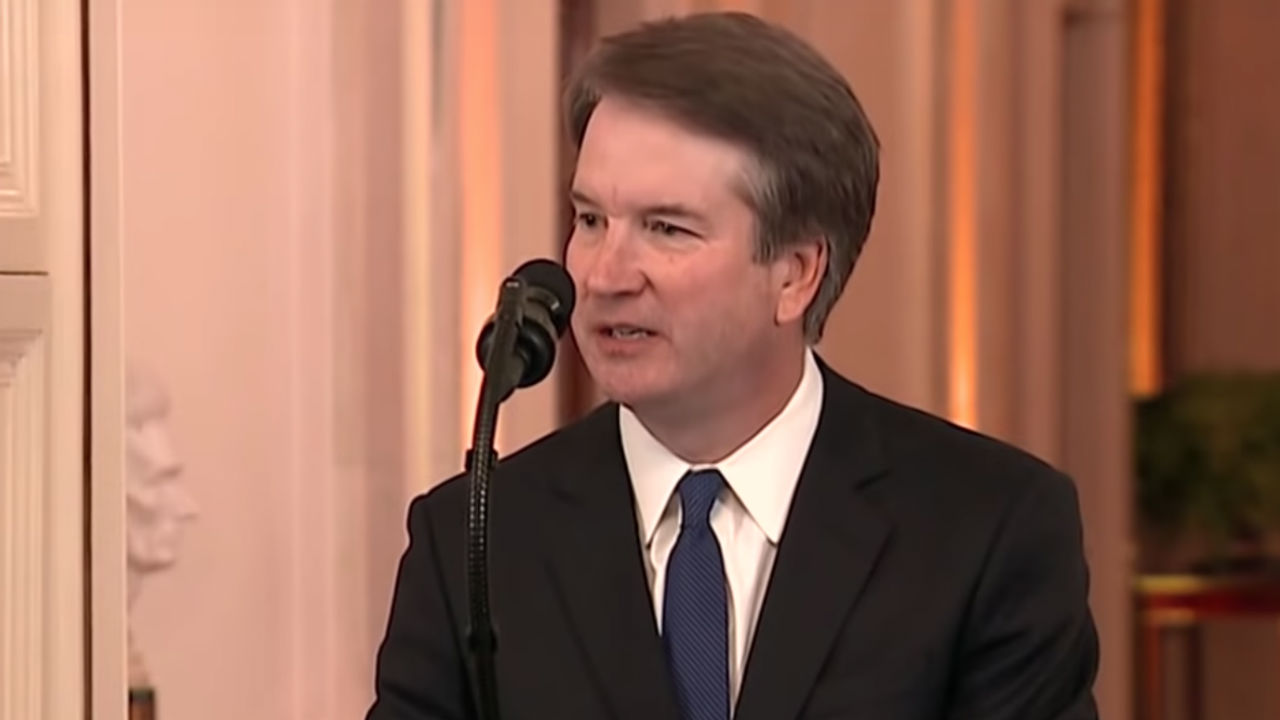 The New York Times obtained some "confidential" documents being held by Republicans in the Senate Judiciary Committee, in which Supreme Court nominee Brett Kavanaugh questions whether Roe v. Wade is "widely accepted" as "the settled law of the land."
Kavanaugh's stance on abortion rights has been a subject of intrigue since his nomination, and yesterday, he drew attention when he told Senator Dianne Feinstein (D-CA) he views the case as "important" and "settled" precedent. However, New York Times picked up on an email Kavanaugh wrote in 2003 when he worked in the George W. Bush administration, and it leaves his position ambiguous in terms of whether he thinks abortion is a settled issue.
From the Times:
Judge Kavanaugh was considering a draft opinion piece that supporters of one of Mr. Bush's conservative appeals court nominees hoped they could persuade anti-abortion women to submit under their names. It stated that "it is widely accepted by legal scholars across the board that Roe v. Wade and its progeny are the settled law of the land."

Judge Kavanaugh proposed deleting that line, writing: "I am not sure that all legal scholars refer to Roe as the settled law of the land at the Supreme Court level since Court can always overrule its precedent, and three current Justices on the Court would do so."
Of course, it's important to point out that Kavanaugh's edit was specifically contesting the statement that Roe V. Wade is "widely accepted by legal scholars across the board" as settled law. Nonetheless, it raises questions as to how settled he considers the decision.
Critics of Kavanaugh and President Trump fear that the former's confirmation to the Supreme Court will mean that abortion rights could be overturned if a new challenge arises in the judicial branch. Multiple Democratic senators have suggested that Kavanaugh's confirmation hearings this week should be postponed until there has been enough time to review the collection of new confidential documents about the judge's time in the Bush era White House.
UPDATE 10:53 a.m.: Kavanaugh was asked about the edit on Thursday, and responded:
Feinstein asks Kavanaugh about the Roe emails and "settled law."

Kavanaugh: "That draft letter was referring to the views of legal scholars … it was overstating something about legal scholars. I'm always concerned about accuracy … Roe v. Wade is an important precedent"

— Burgess Everett (@burgessev) September 6, 2018
[Image via screengrab]
— —
>> Follow Ken Meyer (@KenMeyer91) on Twitter
Have a tip we should know? tips@mediaite.com