Congressional Baseball Shooter's Widow Speaks Out: I Feel 'Guilty Because I Didn't Stop It'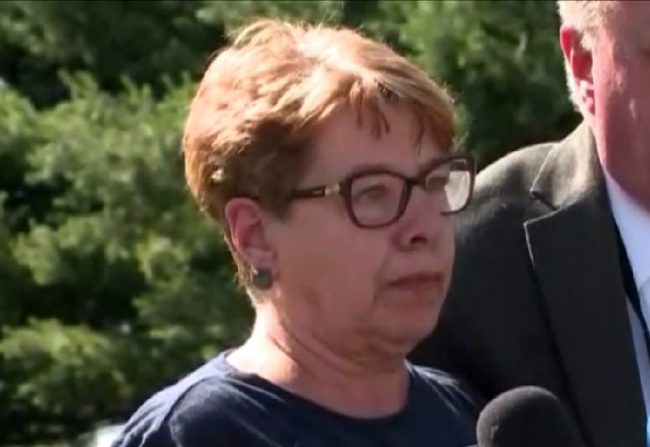 Weeks after her husband was killed after opening fire on an Alexandria baseball field where GOP lawmakers were practicing, Suzanne Hodgkinson spoke to the New York Times for her first sit-down interview since the mass shooting.
Regarding how she feels about the tragedy, Ms. Hodgkinson said: "I get up every morning feeling guilty because I didn't stop it." She added that she wakes up "with hot sweats" thinking to herself that she should have known what her now-deceased husband, James Hodgkinson, was going to do.
She noted that while she doesn't believe James was "a bad man at his core," his rage grew following a lengthy illness in the late 1990s, highlighting that she contacted his doctor asking for help with his anger.
As for the aftermath, she just wants it all to go away as quietly and quickly as possible, stating that his remains will be cremated and there will be no ceremony.
"Coldhearted as it may be, I'm done," Ms. Hodgkinson said. "He was not a religious man, and I'm done with this. I want this to get over. I want my granddaughters to be able to go to school in September without this being dredged up."

She paused, then spoke as if Mr. Hodgkinson were sitting on the couch next to her. "You just walked out on me."
Ms. Hodgkinson explained how she'd been treated in her hometown of Belleville, Illinois, since the shooting. One woman approached her in a grocery store parking lot and slapped her across the face. Her neighbors have told her to law low and to not even mow her own lawn or take out her trash.
She also told the Times that James, a Bernie Sanders supporter, was angry over Donald Trump's election and left for Washington in March, telling her he was going to work on tax reform.
You can read the whole interview here.
[image via screengrab]
—
Follow Justin Baragona on Twitter: @justinbaragona
Have a tip we should know? tips@mediaite.com