Corrupt Mayor Accepted Bribe Money so He Could Sell 'Feminine Hygiene Products'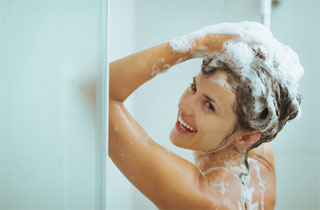 Patrick Cannon, the Mayor of Charlotte, NC was arrested today and accused of accepting nearly $48,000 in bribes during a four-year-long FBI sting. A good portion of those bribes came in the form of a quote-unquote investment into one of Cannon's business ventures: a "feminine hygiene product" called "Hers".
Yes, that is correct: the Democratic Mayor of Charlotte accepted money from an undercover FBI agent so he could sell douches. (Okay, the complaint doesn't state whether they're douches or tampons or whatnot. We're gonna go with douches.)
According to the AP, which buried this brilliant lede, Cannon solicited the bribe from an agent, who was posing as a venture capitalist looking to open a nightclub in Charlotte. The then-councilman offered to help the agent with securing the necessary permits in exchange for a $12,500 "investment" in his douche company, which would manufacture feminine hygiene products to be marketed and sold in the US.
The complaint indicates that Cannon knew this was a tit-for-tat arrangement, despite his later attempts at backtracking:
Cannon later had a discussion with the undercover agent, apparently attempting to clarify to the mayor that the money was strictly seed money for the "Hers" product and not payment for his help in opening the nightclub. Cannon ended the conversation by saying he looked good "in an orange necktie, but not an orange suit," according to the complaint.
If convicted, the real-life Tom Haverford faces up to 20 years in prison and $1 million in fines.
[via ABC.com]
— —
>> Follow Tina Nguyen (@Tina_Nguyen) on Twitter
Have a tip we should know? tips@mediaite.com