Critics Turn the Tables on Ivanka After Bombshell Report About Her Personal Email Usage: 'Lock Her Up!'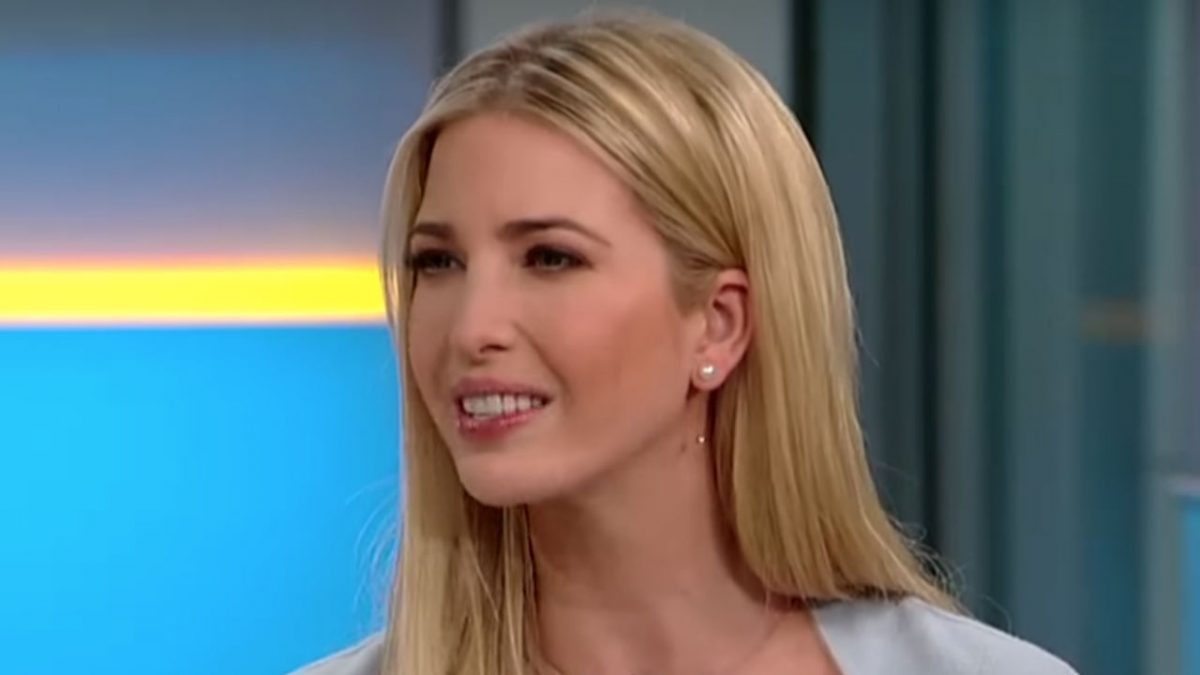 Reactions are coming in fast and furious as online political observers absorb the news on Ivanka Trump's reported use of a personal email account to conduct government business.
The Washington Post says ethics officials have learned that the First Daughter and presidential adviser used her personal account to send "hundreds" of emails pertaining to White House business. This email use violates Federal records rules, and it harkens back to reports from over a year ago that Ivanka's husband, Jared Kushner, was himself using a private email domain.
While Ms. Trump's reported email scandal is not exactly the same kind of controversy as the one that dogged Hillary Clinton for the last few years, it's still prompting many reminders that the woman who opposed Trump's father in the 2016 election was repeatedly investigated over her private server scandal. As such, many people reacted to story by either wondering how Ivanka could've not taken greater care with her emails; or taking her father's rhetoric and throwing it right back at her.
Literally the ONE thing you can't do after the 2016 campaign https://t.co/EsmacDJPhy

— Chris Cillizza (@CillizzaCNN) November 19, 2018
Crooked Ivanka https://t.co/k4Z3izx0Nu

— Justin Baragona (@justinbaragona) November 19, 2018
If you wanted any other evidence that Princess Shoe Designer was a grossly unqualified nepotism hire, consider that after a presidential campaign in which her father relentlessly mocked Clinton for exclusively private e-mail, Ivanka did … THE. SAME. DAMN. THING.

— Bradley P. Moss (@BradMossEsq) November 19, 2018
I suspect we won't be hearing any chants of "Lock HER up" at rallies anytime soon. ???

Good grief the hypocrisy of these people!! It's infuriating. ?? https://t.co/io4nDfZrQz

— Tara Setmayer (@TaraSetmayer) November 19, 2018
Looking forward to the House hearings on Ivanka's email practices. Maybe they can combine it w a look at the security of her father's cellphone use.

— Garance Franke-Ruta (@thegarance) November 19, 2018
#LockHerUp https://t.co/aKDdIC3Fpf

— Ana Navarro (@ananavarro) November 19, 2018
looking forward to seeing how ivanka tries to frame this as the media attacking a simple daughter who just wants to help her dad https://t.co/kEmO5RWoJg

— Ashley Feinberg (@ashleyfeinberg) November 19, 2018
But HER emails! https://t.co/KnLqOCW2Kv

— Danny Zuker (@DannyZuker) November 19, 2018
During the campaign, Donald Trump called Hillary Clinton's personal email use "bigger than Watergate." His supporters still chant "Lock her up!" and the president, nearly two years into his administration, continues to tweet about her emails. https://t.co/B85fqCrfjq

— James Hohmann (@jameshohmann) November 19, 2018
Thank goodness Hillary Clinton, who committed the unpardonable sin of lax email management, is not in the White House. https://t.co/fXcvH8OVFh

— Daniel W. Drezner (@dandrezner) November 19, 2018
there are differences between Ivanka's use of private emails and Hillary Clinton's use. But the sheer audacity to claim you didn't know this would be an issue after the 2016 campaign is mind boggling. https://t.co/R9ILqzHTtV

— Sam Stein (@samstein) November 19, 2018
[Image via screengrab]
— —
>> Follow Ken Meyer (@KenMeyer91) on Twitter
Have a tip we should know? tips@mediaite.com