Dana Loesch Blasts Sheriff Israel Over Latest Parkland Developments: You 'Said NOTHING'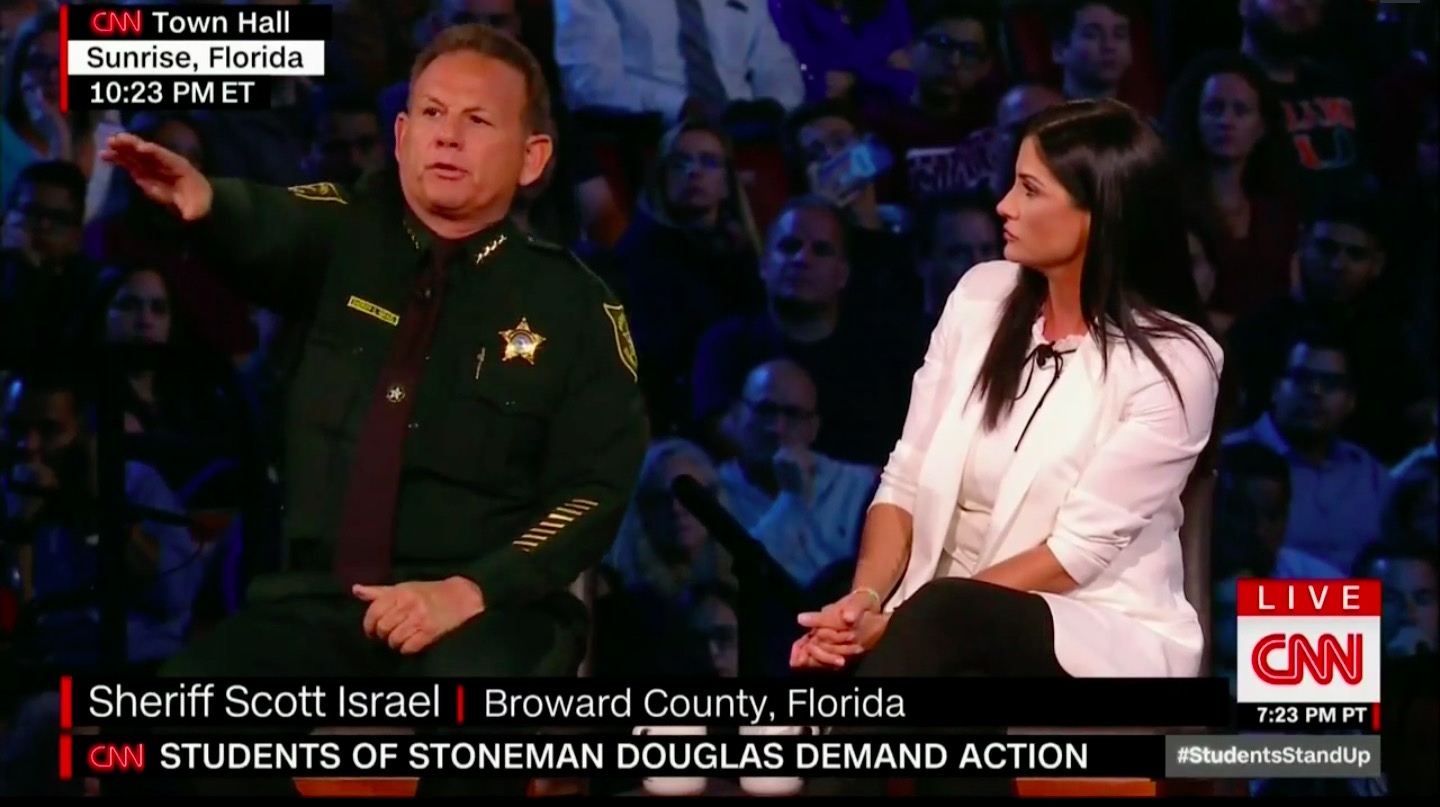 On Thursday night, NRA spokeswoman Dana Loesch slammed Broward County Sheriff Scott Israel over revelations that were made after the two faced off at the CNN town hall.
After reviewing surveillance footage from the campus of Marjory Stoneman Douglas High School, Israel revealed to the public that Deputy Officer Scott Peterson waited four minutes before intervening in the shooting. The attack itself reportedly lasted six minutes. Peterson has since resigned.
However, there was another development that the Broward Sheriff's Office was given a tip about the shooter last November, telling them that he "could be a school shooter in the making." They failed to file a report on that warning.
Well, Loesch let Israel have it.
You didn't stand up for them when they repeatedly reported that this murderer was threatening them in messages that violated FL law, his parents reported he "held a gun to others' heads;" 39 visits and 2 FBI reports and NOTHING. It's literally your job. Not mine. https://t.co/KjQhfvQc2N

— Dana Loesch (@DLoesch) February 23, 2018
Additionally, @browardsheriff sat on that stage with me last night fully aware that his deputy had been outside and armed while this madman had four minutes to massacre — and said NOTHING.

— Dana Loesch (@DLoesch) February 23, 2018
This is just the latest example of government failure and it is why we fight for the rights of law abiding people to protect their children the same way we protect our politicians and our celebrities.

— Dana Loesch (@DLoesch) February 23, 2018
Loesch also gave a shoutout to the "upstanding" sheriff's deputies of Broward Country she met during the CNN town hall.
I also want to thank the honorable and upstanding Broward County Sheriff's deputies I met last night, some of whom are NRA members, who exemplify the very best we've come to expect and love about LEOs.

— Dana Loesch (@DLoesch) February 23, 2018
[image via screengrab]
Have a tip we should know? [email protected]