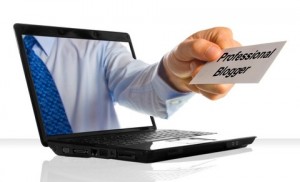 Much has been made about the fact that contributors to the Huffington Post's "group blog" don't receive financial reimbursement, with discussion reaching a fever pitch in the wake of news that the site had been purchased by Aol for $315 million. The newly-formed media group recently revealed that it's open to bolstering its paid staff, but that it sees a distinct difference between journalists who should be paid for their work and bloggers, who should not. Furthermore, the Huffington Post is seeking to expand internationally, setting its sights on the UK and expanding its newsroom in the process.
The Huffington Post has always defended its pay model by noting that its contributors are paid – in exposure and increased opportunities. But how do the bloggers themselves feel about their lack of monetary payment? One company providing content to the Huffington Post, Visual Arts Source, announced its plans to seek payment, and urged other unpaid contributors to strike in solidarity. Our own Dan Abrams even weighed in on the Newspaper Guild's support of the strike.
Researchers from U.C. Santa Barbara's Carsey-Wolf Center developed a survey to find out just how individual bloggers feel about the site's payment system. One of the researchers working on the survey explains why they decided to conduct it at this particular time:
We have been planning this survey from the time we heard about the merger.

The merger provides an opportunity to focus on the conditions of digital labor (e.g., bloggers), and who is responsible for value creation (contributors v. distributors) in the digital environment.
Researchers searched out the email addresses for various HuffPost contributors, and contacted them directly. Questions on the survey include the following:
– Do you feel you should receive part of the $315 million AOL used to purchase the Huffington Post?

– Do you feel that the Huffington Post's brand has changed since the merger with AOL?

– How would you compare the conditions at the Huffington Post to other sites you have blogged for?

– Some have raised concerns about the labor arrangement bloggers have with The Huffington Post. In your opinion, what do you think is the best way for bloggers to address the issue of compensation for digital labor?
Survey results are due out next month.
Have a tip we should know? tips@mediaite.com