Dozens Arrested During Kavanaugh Protests on Capitol Hill: 'We Believe Women!'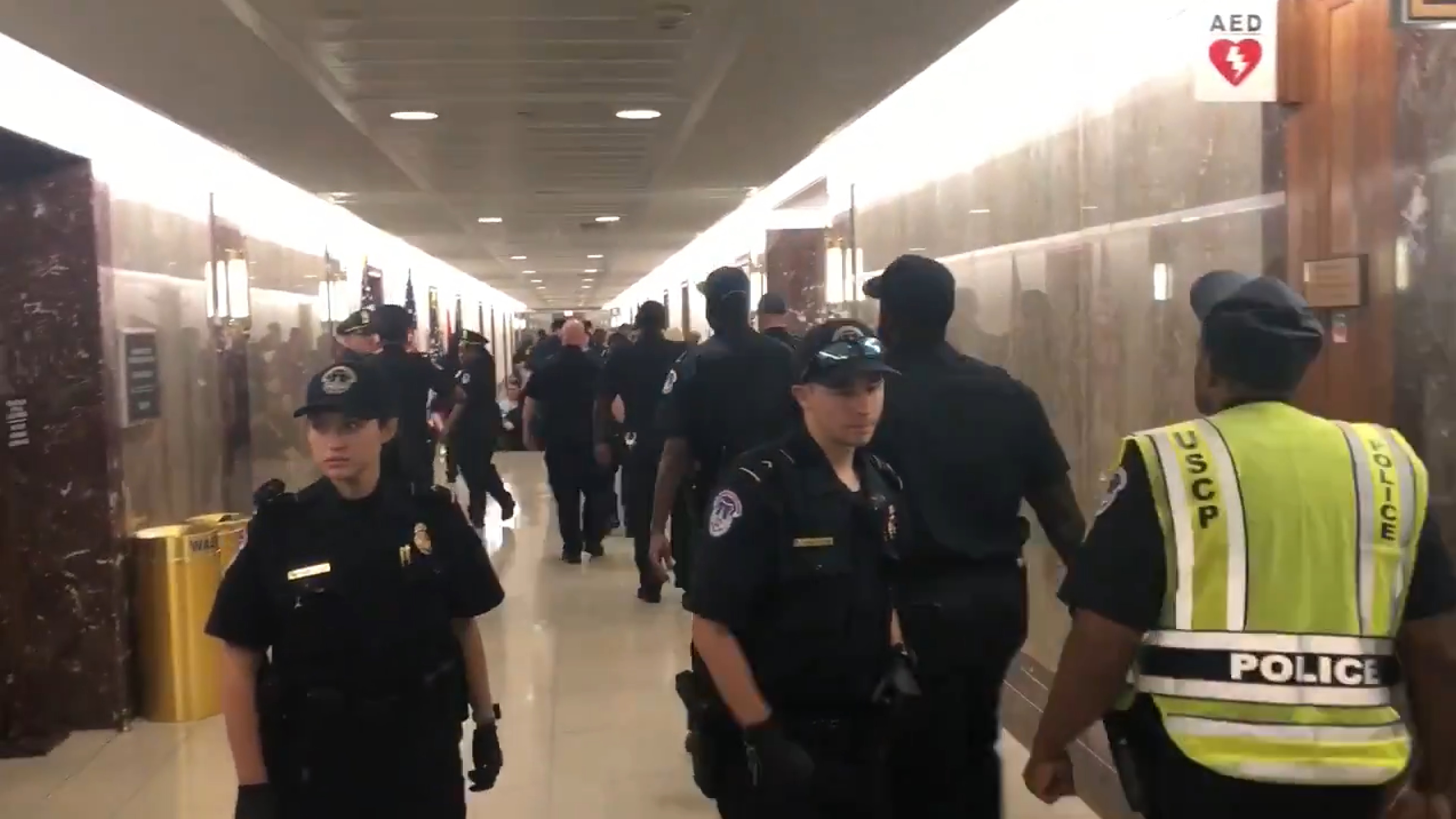 As contentious confirmation hearings for SCOTUS nominee Judge Brett Kavanaugh continue, roughly two dozen protesters were arrested Thursday on Capitol Hill, it was reported.
According to CNN, the demonstrators gathered outside of Sen. Bob Corker's (R-TN) office where they obstructed the hallway, demanding the lawmaker vote against Kavanaugh in light of an accusation of sexual assault against him.
NBC News' Marianna Sotomayor caught a video of the scene, showing a line of Capitol police streaming in as demonstrators chant, "We believe women."
A whole lot of Capitol Police just arrived on the fourth floor of the Senate Dirksen office to arrest Kavanaugh protestors who. Continue to chant, "We believe women." pic.twitter.com/wavzElp2xf

— Marianna Sotomayor (@MariannaNBCNews) September 20, 2018

While protesters may have been hoping to persuade Corker to oppose the nominee, his staffers told CNN the senator wasn't in his office at the time of the demonstration.
After facing off with police, some members of the crowd then moved to Sen. Susan Collins' (R-ME) office, the outlet reported.
Last week, it was made public that Dr. Christine Blasey Ford had accused Kavanaugh of grouping her, attempting to take off her clothes in the 1980s when both were in high school. The allegations have added fuel to a firestorm of controversy surrounding the judge, who has denied Ford's claims.
Ford has said Thursday that she's willing to testify before the Senate, if given fair conditions, USA Today reported.
[Image via screengrab]
Editor's note: A previous version of this article stated Kavanaugh had no recollection of the event Ford described. It has since been corrected to state Kavanaugh denied it altogether. 
Have a tip we should know? tips@mediaite.com