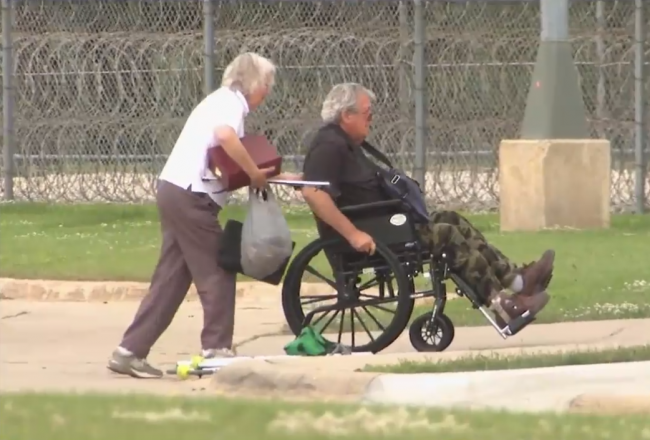 Former U.S. Speaker of the House Dennis Hastert was released from prison today after serving 13 months for banking violations of paying money to a victim he sexually abused when he was his wrestling coach in high school.
Hastert, 75, was sentenced to 15 months in prison last year, after a lawsuit that found he was guilty of trying to pay $3.5 of hush money to one of his victims. Throughout the course of the investigation, it was found he had molested at least five boys during his time as a teacher and wrestling coach at Yorkville High School in the 1960s.
Hastert was not charged with sexual abuse because the statute of limitation had expired. However, he was found guilty of misleadingly withdrawing money for off-the-books transactions, where he paid $1.7 million of the $3.5 he promised to someone who he molested when they were 14.
Judge Thomas Durkin is the one who sentenced him and also called him a "serial child molester," but Hastert expressed remorse at his hearing.
"I want to apologize to the boys I mistreated when I was a coach. They looked [up] at me and I took advantage of them," he said.
Before the scandal, Hastert was the longest serving Republican speaker in history, serving eight years as speaker and another 20 in Congress before retiring in 2007.
Since his release on Tuesday, he has been at a re-entry facility in Chicago. He will be supervised for two years and must enroll in a treatment program for sex offenders. He was also ordered to pay $250,000 to his victims at his hearing.
Hastert went into prison by wheelchair on June 22, 2016 at a facility in Minnesota.
[image via screengrab]
Have a tip we should know? tips@mediaite.com